The Difference the Right Employees Can Make For Your Construction Business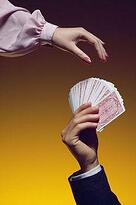 Having the right employees at your business can make a huge difference to your business in so many ways.
It should not be left to chance. In addition to your construction company's profitability the right employees can also make a huge difference for your customers and the way they view and or will share their experiences with others. In this article I share my experience with one United Airlines employee who helped make my experience and day way better than I had come to assume it would be.
I bet by sharing it you can use my experience as a guide to better seek, choose and train your employees.
Over the holidays this Christmas season I went on an annual goose hunting trip in Illinois with some contractor buddies. My first return flight was delayed and I was at risk of making my connection to get back home. I was obviously bummed out. But, thanks to just one exceptional airline employee, I made the connection and got back in time to celebrate the New Year with my family.
Here's what that employee did and why you should seek, choose and train your employees to be just like her.
First off she had a great attitude and presented herself well
The woman who checked me in was well dressed and well groomed. Sure she had to wear a uniform (and so should your employees), but in addition to wearing professional attire she obviously also had a lot of self-respect and presented herself well. Unlike others I observed working around her she was professionally groomed, interacted with a genuine smile and spoke with a professional vernacular. I suspect someone raised her to be that way and I could tell it was natural for her, not an act. In my opinion hiring her was a great investment.
Related Articles:
Next, she managed my expectations and offered proactive assistance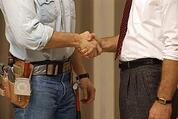 As she checked me in she made me aware that my flight was likely to be delayed and therefore making my tight connecting flight might be at risk.
I had never had anyone else at any airline do this at check in.
She also told me why it might be late before I had chance to ask her why. By doing so my attitude about my situation was already less stressful.
She then helped me make a "Plan B" in case I missed that flight.
By doing so I went to the gate in a much better frame of mind than the frame of mind I would have been in if I discovered my possible dilemma at the gate.
I soon found out the flight was expected to be delayed by at least 30 minutes,
I was now assuming "Plan B"
Then she was at the gate and was working hard to mitigate potential challenges
Yes, the same woman who checked me in soon came to work the gate, and was all by herself. I suggest, like a small business, the gate at that small airport could not support additional overhead. She was obviously cross trained by her employer to perform a wide variety of tasks and to do so very efficiently. For that I not only credit her employer for properly training her, but for also hiring an employee with the right cognitive abilities and a desire to learn. For that I can probably also credit her as well as whoever raised her and or mentored her in her formative years. With her actions, knowledge and a professional demeanor she got the incoming passengers squared away, prepped things for my outbound flight, and very efficiently got us all boarded faster that I have ever experienced before. And I travel a lot! She minimized the potential delay big time like it was second nature.
Related Article:
The good news was that I made my connection to get home.


The better news, for me and her employer, is that
she restored my faith in her company as a preferred option.
The next time I have a choice when deciding between available airline options to serve my traveling needs
my experience that day with her will definitely become part of my buying decision.
I hope sharing my experience that day will help you make better hiring plans and decisions. For additional help and insight check out his article titled "One Simple but Powerful Tip for Hiring the Right Employees"