Essential Business Hacks for Independent Contractors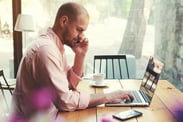 Over 10 million Americans are independent contractors, according to the most recent estimates by the U.S. Department of Labor. Whether that means you do freelance work or have started your own company and hope to employ many people yourself one day, most independent contractors have one thing in common: they are learning as they go.

Here are some tried and true tips to help you navigate the time, energy and, most importantly, money-sucking pitfalls of entrepreneurship, so you can actually appreciate the joys of working for yourself:

Get Eco-Friendly
Your customers will love you for getting eco-friendly and so will your bank account. Eliminate paper from your processes as much as possible. Having everything digital makes your business run faster and smoother and saves you money and time down the line.

If you travel for work and your vehicle is not the most fuel efficient, you're throwing money out the window every month, as well as contributing to smog and pollution. But that doesn't mean you have to invest in an expensive electric car to save precious startup money. Check out the EPA's new SmartWay certification for a list of budget-friendly vehicles that reduce carbon emissions and have saved drivers over $16.8 billion in fuel costs since 2004.

Buy in Bulk and Ahead of Time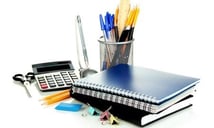 From office supplies to packing materials, the biggest waste of time and energy is buying things you knew you would need at the last minute and paying full retail price. If you're a retailer, seek out wholesale options and buy in bulk for the maximum discount. Look into a Costco membership for any and all office supplies. Office furniture can also be found at the local thrift store, furniture rental company or hotel furniture liquidators for pennies on the dollar.

Don't Let Cash Flow Stop You
You are bound to have cash flow issues at some point. The thrill of working for yourself can quickly become the anxiety of "why on Earth did I think I could stand not knowing how much money I was going to be making each month?" Your bills may be fixed, but your income is not, so saving money prior to striking out on your own and during the startup process is crucial. It's impossible to foresee all the hidden costs that are sure to crop in the beginning, so you need a little cushion.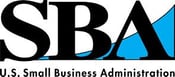 But not even a lack of cash flow can stop you these days. With the popularity of crowdfunding, job placement services and Craigslist, there are outlets everywhere for the hard working, resourceful, independent contractor. Leave no stone unturned and check to see if you qualify for any small business loans or grants from the SBA.

Leverage Free Technology
Marketing yourself doesn't have to cost you a fortune, but beware of companies looking to take advantage of unwitting new contractors. There are a lot of lead referral services out there that boast thousands of job postings for everything from nannies to graphic designers. Often they pull the old bait and switch move: you spend hours creating a profile for their sites, adding product pictures, reviews, references and certifications only for them to ask for a credit card and a hefty fee when you're about to hit submit. You don't want all that work to go to waste, so you plunk down your credit card against your better judgment and pay for a month (or three) of leads that, honestly, may not even exist.

The good news is you really can market yourself for free. Research your competitors and find out what social media outlets they're using. Take notes and improve upon their tactics to stand apart from the crowd. Many SEO experts recommend using five or less social media sites and keeping your focus on original, quality content. And don't discount the power of LinkedIn for finding and connecting with the top names in your industry; it's like the Facebook of finance.

Guest Blogger: Stacy Eden is a Phoenix, Arizona native with a passion for art, power tools, and historical significance. She draws inspiration from classic cars, ancient mythological sculptures and jewelry designers such as Delfina Delettrez, Shaun Leane, and Dior Jewellery creative director Victoire de Castellane.