Tips For Contractors On Ball Park Pricing and Charging For Estimates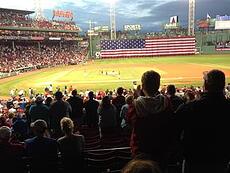 Any contractor who has been in business for any length of time has probably had to deal with Ball Park pricing and charging for estimates. Home owners always seem to want one but not the other. Rather than risk letting a Ball Park price make them look bad, savvy contractors can use the request for one to help cause the other to happen. If interested in how to do this, read on.
Let's start with Ball Park Pricing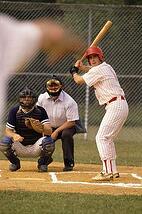 How many times in your career has a homeowners asked you for a "Ball Park" price for their project. And, how many times did your Ball Park price end up being nowhere close to the actual price of the project?
I find the whole idea of Ball Park pricing comical. I'm not saying it doesn't have value in some selling scenarios. I am saying however that when contractors offer a Ball Park price more times than not they strike out rather than hit a home run.
So, when I was selling remodeling and a prospect asked me for a ball park number, I would respond by asking them which ball park they preferred; Fenway Park or Yankee Stadium. That usually stopped them right there in their tracks and helped them think about what they just asked for. And, by asking that question, I was able to get them into a much more meaningful conversation about their project. Let's face it; a "ball park number" really doesn't have much value unless there are some specifications to help give it any relevance.
Try asking them about which Ball Park they are looking for. Feel free to substitute the parks you use. I think you will find doing so to be a great conversation starter.
Then there's the whole idea about charging for estimates
As contractors we know estimates are not free. Somehow the cost of creating an estimate must be recouped by the contractor.
Some contractors may say they don't charge for estimating. If that is true they are working for free and the cost of estimating is not included in the price quoted to the prospect. I don't know about you, but in my opinion if you do estimates for free you are undervaluing your worth and might also be putting your professionalism in doubt. If you are not charging for estimates, and you also are not accumulating enough money to someday retire, working for free might be a good part of why. And, contractors who do so are making things challenging for those who do charge by helping consumers think they should get estimates for free.
On the other hand many contractors who tell their prospects they do not charge for estimates are actually not charging for the estimate in advance, they recoup the cost of estimating through their markup; but only if they sell the job.
It's OK if they don't want to pay, but why get offended?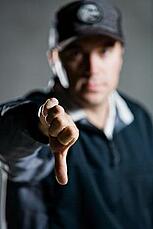 So why do prospects get offended when you tell them you charge for estimates? Did they expect you to work for free? Do they work for free at their jobs? I doubt it.
When I was selling remodeling and homeowners asked if I would do free estimates I would say yes and give them an estimate right then and there. I would say something like "I estimate the bathroom project will cost somewhere between $15 and 25, 000". Then I would just wait. When they asked why such a big range I would simply ask them why they thought I had to give such a big range. It usually led to meaningful conversations about the fact that an estimate is really just a guess and may not have any relevance to the true cost of what they would actually want to buy. And, as a result, having this conversation helped them discover the need for plans and or specification so I could give them a fixed price in place of the "estimate".
After all, that's what most remodeling consumers really want; a fixed price for what they actually want.
One option you can try if the Home Owner can't understand why you charge for estimates

Next time a homeowner wants a free estimate, or is upset about charging for one, why not suggest bartering?

"If I spend the time to collect all the info about your project, seek pricing from my vendors, meet with my subs to get accurate pricing for their work, and then assemble an accurate cost and proposal; how about we do a trade? Maybe while I'm doing that stuff you could either babysit my kids or cut my lawn? What to do think Mr. Home Owner, would that be a fair trade?"
A point of clarification which should already be obvious
If you choose to go down the "Which Ball Park" or "Let's barter" path make sure you do it in a respectful manner and your purpose for using this analogy is appreciated by your prospect.
How you say it can make the difference between being the contractor of choice and being shown the door!
Need help with estimating?
Checkout this Estimating Workshop for Contractors