Guest Blogger: Paul Lesieur is a 203K consultant/contractor and writer within our industry. If you are interested in learning more about the 203K opportunity you can go to his websites www.203kloanmn.com and 203kcontractor. There you can also find some links to the HUD website where you can learn more.
Success Guide For Contractors Seeking To Do 203K Loan Work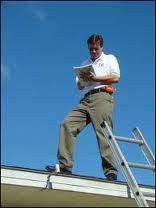 To do a successful quote for a 203K loan you must write a detailed line item bid, you should do this anyway but what works best is to break out your costs.
Here are some examples of how to write specs into your bid:
1000SF of 3 tab asphalt roofing @ $1.26SF for materials is $1260 and $1.86SF for labor is $1860 to total $3120.00.
Or remove old washer and dryer and install owner's new appliances for 2 @ $120ea labor to install for $240.00.
Remove 80SF of sidewalk and replace with 80SF of new concrete sidewalk @ $20.00 a SF = $1600.00
The better you detail the better chance you get the job and make money. On the Streamline 203K your bid is checked by the lender who likes to see details. The bank will not accept a bid that says simply "Paint house $5000" or "Reroof house $8000". When I am the 203K consultant and get this kind of bid from a contractor I disallow it.
Successfully Pricing and Getting Paid When Involved With A Full 203K Loan Project
A full 203K loan uses the services of a 203K consultant. The consultant writes up a scope of repairs which always includes the minimum health and safety requirements of the FHA. After the minimum standards are called out the homeowner can add anything they want as long as their loan is approved for that amount. NEVER do your bid before the consultant does the work write up, you will probably end up doing it again when the appraiser gets done. The consultant does a scope with prices attached and then you bid using his mandatory items and the homeowners' desired items.
You the contractor then bid the job.
Pricing is what the market will bear. I have thrown out bids that were too low, and occasionally items that were too high. So charge what you need to be profitable and assume everything is negotiable just like any other job.
Your first draw can be called whenever you feel you want some money.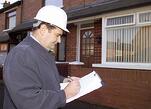 The consultant then inspects and approves your completed work. If you are installing vinyl windows at $1000 each and I get there and five are installed I will allow payment for five windows or $5000. The five windows you say you will do after lunch don't count and the fact they are sitting in the living room means nothing to the bank. These draws (up to 5 are allowed) cost the homeowner $150 to $250 each, so we try to use them to the best effect. If you run out of money consultants will do more draws but the consultant will get a check from you the contractor when he visits.
You will get paid!
No payments are disbursed unless you show proof of permits.
On a streamline 203k which is under $35,000 you will get 30 to 50% down and the rest after the project is complete. The Streamline 203K allows for 2 payments.
The Full 203K which can go up to $365,000 or higher allows no down payments. This means you need to be strong enough to operate until the first draw.
All draws are subject to a 10% holdback which is released 30 or 35 days after the last draw.
It takes on average 7 to 10 days to get a check which is mailed to the homeowner with your name and theirs on it.
Change orders
Change orders are allowed and are most often used for upgrades by the homeowner or hidden conditions. If you mis-measured you're out of luck, HUD does not pay for your mistakes. Get detailed or stay away from these jobs.
This type of work goes best when you are part of a team that knows what they are doing and as a 203K consultant I find you can't always count on that being the case. Educate your buyer by being the answer person for their 203K.
Problems?
Problems that come up most often are inexperienced 203K consultants and inexperienced lenders new to selling 203K loans.
Also, homeowners who are first time home buyers who don't understand the difference between a $40,000 quote and one for $19,000 for what they think is the same scope of repairs. Educate your subs and clients and you will have fewer issues.
Regardless of the issues I have not had any problem large enough to make me want to leave this program. There is billions of dollars of work out there to fall under the 203K loan program and for any contractor willing to adapt a good opportunity is waiting.