Invest In Your Remodeling Business Now, Or Pay Forever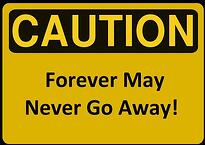 The New Year is here again. For many it's a time to plan and make commitments for the changes and improvements needed to make the coming year better than the last. Then there are the remodelers who say they and their companies are too busy working to take the time to remodel their own businesses. What they may not know is that if they don't invest now to either train employees or restructure their businesses, they will be paying for not doing so for a long time to come.

What am I referring to?
I'm talking about proactively taking a look at how efficiently you run your company in order to get better returns on your investment of time, money and focus.
I am talking about assessing your company's cost effectiveness and taking into account if employees are properly trained to do their jobs so you don't have to micromanage them.
I'm also talking about creating the ability to actually be "present" when you sit down to have dinner with your family or attend your child's soccer game.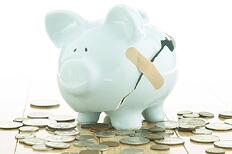 You can invest now to train managers or employees and to rework structural shortcomings within your business. Or you can pay forever by running a shoddy show that won't give you the financial returns that it takes to stay in business and retire before your body eventually gives out.

If you don't do it now, how much profit will you possibly lose until you do set a plan into action? If you don't do it now how much will your procrastination cost you over the coming years you are in business; including the compounded interest you could have earned each year towards your eventual retirement?
I know many remodelers who have no retirement funds at all. How about you?

Don't forget about lost opportunities
By sticking with the status quo many business owners are also missing out on opportunities they could have concentrated on if they were not constantly dealing with and fixing the same problems over and over again. For example, at a recent workshop for remodeling business owners I broke the attendees out into several groups and asked them to assess their business' current status. One group of eight remodelers agreed their production slippage problems hurt them financially at a cost of at least 10% of total volume each year.

I then asked them to reference that in the point of view of being a $1 million/year company. They agreed this 10 percent production slippage loss would equal a $100,000 deficit each year. Would you want that to happen or keep happening at your business?

Here is a tough question to ponder
Does your spouse or significant other know you have such opportunities to make and keep more money? Or, are you hiding that fact from them and others so you don't have to recognize and address the shortcomings of your business and or your business acumen?

It's up to you. You can pay now, or you can pay forever.