What To Do If You Do Not Have A MA CSL Renewal Application

In July of 2011 the MA Department of Public Safety announced that it is requiring continuing education credits (CEUs) for renewal of all licensed CSLs in Massachusetts.
If you already have a Massachusetts Construction Supervisors License the Department of Public Safety should send you your Massachusetts construction supervisor license renewal form approximately 60 days prior to your expiration date so you can renew your MA CSL before it expires.
There can be many reasons you did not receive your CSL renewal application including:
You changed your mailing address and did not notify the state
You changed your email address and did not notify the state
The email the state sent you with your application is in your junk or spam folder
It was lost in the mail
The state of Massachusetts made a mistake
You lost the one you got
Your dog ate it
If you did not get a Mass CSL renewal form in the mail
If your license is within 60 days of expiration and you have not received your renewal form from the Department of Public Safety you will need to request a "Request for duplicate renewal form". The reason for the duplicate renewal form is because each renewal form is specific to each licensed individual based on the specific CSL license type or types that individual holds.
The Department of Public Safety no longer offers or uses a generic renewal form.
To get the renewal form you need download the "Request for duplicate renewal form", fill it out and then send it in to the Department of Public Safety. They will then send you the form you need to renew your CSL license.
Mailing address: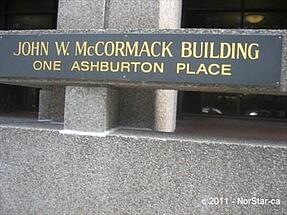 Department of Public Safety
One Ashburton Place, Room 1301
Boston, MA 02108-1618
Email address:
Or for immediate assistance, you can email the completed form to dpsinfo@state.ma.us with the subject line "request for duplicate renewal form"
Note:
Any person with a license expiration date of July 1, 2013 or later will need to prove that the new CSL continuing education requirements have been satisfied.