Three Ways To Get Fewer Leads But Close More Remodeling Sales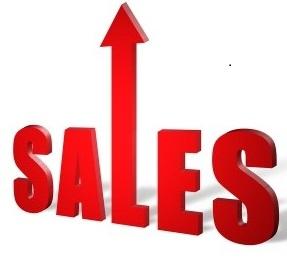 If you have been getting business by providing free estimates for everyone who calls your business you are most likely wasting a lot of money making time. Are you really an expert in your industry if you have been letting those who buy from you tell you how to run your business? If these things have been happening to you it's time to recognize the value of your time and expertise. It's also time to limit offering them to only those who find value in what you offer, how you do so, and are willing to pay you well for your expertise. Here are three ways successful contractors reduce their lead flow, improve the quality of the leads they get, and sell more jobs at higher prices. Yes, it is true, read on!
#1: Describe your process on your web site and find ways to entice visitors to check it out.
Do you have a define process for how you do business? If not, create it. If you do have a define process document it with words and pictures and put it on your web site. By explaining how you do business on your web site you can save a lot of time and make more money because:
You won't have to explain it to everyone you meet, over and over again. If they have not yet checked out how you do business when they call your office send them a link to the "How we do business" page at your web site. Additionally mutually agree to when you will then call them back to see if they still want to meet with you.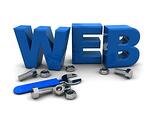 Because the information is presented in writing at your web site prospects won't be able to interrupt you as the typically do when you try to explain your process to them at live sales calls. If written well they will either recognize that your process works as a solution for them, or they will know why it's not right for them. This can help you eliminate defending your process as you try to explain it to them live and in person. If they don't like your process after checking out your web site they won't waste your time.
Related article: If One Of These People Asks, Can You Explain How Your Remodeling Company Does Business?
#2: Charge for creating specifications and a fixed price proposal
Another thing to explain at your web site is why estimates are free but a fixed cost proposal from you requires paying a fee. Think about it. An estimate is just a guess. Any experienced contractor should be able to provide a best guess estimated cost range for project types he or she has past experiences with. In a logical way explain why you charge to go past a free estimate. If they still call you selling your services to create the proposal will be much faster and easier. If you want some guidance on what to write read on below. If you don't have a web site read on anyway to find out how you can still do this live and in person.
If they want a fixed price why not help them recognize what it will take to get to a fixed price. Help them discover, say and agree that plans and or specification will be needed before you or any other contractor can determine a fixed price for them. Help them identify whether they will need plans to visualize the project before being able to confidently commit. Help them decide if they need help finding and differentiate between product options and their price points. Help them recognize the effort and hours you and your trade partners will need to dedicate to preparing a proposal for them. If they recognize the need for these things you can then ask them if they would like to discuss your design and specification process; as well as how you charge for it.
Related article: Tips For Contractors On Ball Park Pricing and Charging For Estimates
#3: Require a return visit to present your proposal and get their decision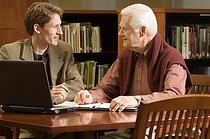 Even if you are not ready to charge for them, before committing to preparing plans, specs and a proposal make an agreement with your prospect. Let them know that to prepare a proposal for them you require coming back to sit down with both of them to review, discuss and get a yes or no decision on your proposal and about working with your company. Remember, you will have more time to do this because by being more selective you will be creating fewer estimates and proposals. Those who won't meet with you probably aren't interested enough in working with you anyway. Perhaps they were just hoping for more free ideas from you before hiring the cheapest contractor or performing the work themselves. If they won't commit to meeting with you to review your proposal that's one less you have to do; freeing you up to concentrate on those prospects who respect you as a professional and value your process.
Related article: Is A Contractor Really A Salesperson If He Or She Hits Send?
I know there will still be lots of non-believers after reading this article.
By committing to fewer estimates and proposals you will gain the time you need to put together and present proposals that differentiate your business from other contractors. By being different you will attract clients who want different. Consumers who want different know they have to pay more to get it. Those who don't want different buy from the commodity contractors who sell on price
It was definitely my experience as a contractor that the three pre-qualification tactics I suggest here help reduce leads, increase lead quality, and at the same time increase sales. Please help me out. If you have had success using similar strategies please share your successes here. I am hoping that third party endorsements from those of you who have experienced similar success will help me win over a few more believers!