Melanie Hodgdon is President of Business Systems Management, Inc.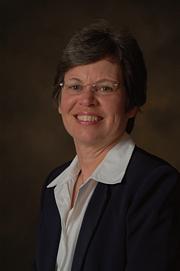 Melanie Hodgdon is President of Business Systems Management, Inc. of Bristol, Maine. She works with clients to identify financial and procedural challenges and to generate realistic solutions that reflect the resources and style of their companies. With a background in teaching, construction, and computerized accounting, she has made the construction industry her specialty area. Melanie co-authored A Simple Guide to Turning a Profit as a Contractor, contributes articles for Journal of Light Construction and Remodeling magazines, speaks on business and QuickBooks topics at construction shows, and is a Certified QuickBooks ProAdvisor. She has worked with builders and remodelers across the country since 1994.
Melanie's background as a classroom teacher makes her a patient and thorough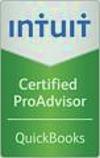 trainer. An excellent interviewer, she focuses on making QuickBooks software conform to the user's needs (within the capabilities of the software) and on supporting the training with customized printed procedural manuals that can be incorporated into a business's existing operations manual. While Melanie provides services to a wide variety of business types, she specializes in assisting construction and electronic systems contractors as well as related trade contractors.
Click here to visit Melanie and Business Systems Management, Inc. on the web
For more about Melanie's book, click on the book's cover in the blue box to the right of this page