Only For Contractors Who Want to Use Marketing to Help Them Make Tons of Money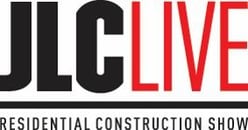 In March I will be presenting two seminars for contractors at the JLC LIVE trade show in Providence RI. Both seminars will be marketing related and although they certainly will have value individually, the two are very complimentary towards creating an effective web site for your business. Additionally, both are offered on the same day making it easy and cost effective to improve your marketing knowledge all on the same day. Below I share the seminar descriptions as well as why I am offering these topics. If you want to get better qualified leads for profitable projects, from your ideal customers, I invite you to join me. Better yet, think of it this way. If you are not there you better hope your completion isn't either!
Both seminars will be held on Thursday March 23, 2017 at the Rhode Island Convention Center in Providence, RI.
Seminar #1: 7:30-9:00 AM
The first seminar, titled "Web Site Bootcamp for Beginners" will be an overview of how to get started and what to include if you are planning your first web site. I put this session together because I see way too many contractors get sucked into paying for worthless web sites that might look good, but don't do a dam thing towards causing qualified leads or profitable sales. It will also be very helpful if you are not happy with your current web site and or are trying to figure out why it doesn't help create lots of business. At this JLC seminar I will also share what I consider to be the "secret weapon page" you should have on your web site.
Seminar #2: 1:30-4:40 PM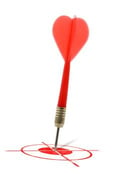 The second seminar is actually a 3 hr. workshop with plenty of time built in for questions and interaction. The workshop is titled "Choosing and Targeting the Right Customers and Project Types for Your Business". I put this JLC Marketing Workshop together to help contractors become much more strategic about the marketing they do and how they do it. If you plan to do any marketing this workshop will help make sure you and anyone else involved has a clear understanding of exactly what you are trying to solve and or accomplish with your marketing. That way you can make sure your employees and or marketing provider you work with can be held accountable to the purpose of the marketing they help you with, not just pay them for doing it even if it doesn't work. I'm even including a sample marketing plan in the handout so we can review and discuss it together at the workshop.
Scroll down to see the full description and learning objectives for the two seminars.
I hope I will see you there!
View JLC LIVE 2017 Show dates, location and hours
View the 2017 JLC LIVE Conference schedule
McCadden Seminar Descriptions for JLC LIVE 2017
Web Site Boot Camp for Beginners (90 Minutes)
Every remodeling business can benefit from a well done website if it wants good customers to find and buy from it for reasons other than price. If you have been putting off doing a website for your remodeling business because you have no idea where to start, this boot camp is for you. Don't worry if you don't know what SEO means or you don't know the difference between HTML and a URL. This will be a down to earth presentation using language and examples every remodeler will understand.
Learning objectives: By attending this seminar you will:
Identify what you need to know and consider before going forward with your website.
Learn to identify what you can and should do yourself and where you will need help
See how easy it can be to maintain and add to your web site if you have the right tools
Learn how to get the right people to find your website and tell others about it
Choosing and Targeting the Right Customers and Project Types for Your Business (3 Hours.)
Many remodelers and builders have come to realize that their businesses can no longer be all things to all people and that trying to do so makes it almost impossible to differentiate themselves in today's marketplace. Smart consumers don't want generic. They want different and they are using the internet to find, research and prequalify which businesses they will work with.
By strategically targeting specific customer types and project types your business can benefit in many ways and increase profitability at the same time. This seminar is designed to help you understand the many factors that you and your business can take into consideration if you want to successfully and profitably target, market to and attract a strategic niche.
Learning objectives: By completing this class you will:
Learn several powerful areas to explore and consider when identifying your target customer and niche
Learn how earning gross profit can depend on what you sell and how you sell it.
Find out how the internet and your website can help the right prospects find you and your business