Blog Articles About Breaking Past $1Million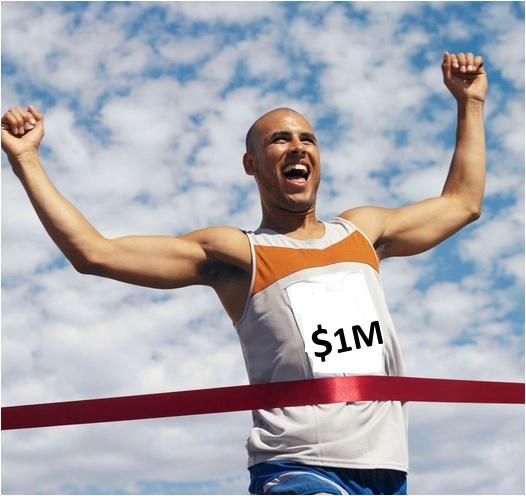 Successfully growing your remodeling or home improvement business up to and past the $1 Million threshold requires a lot of strategic planning. Doing it should not be left up to good luck. The articles below were written by the course instructors and are shared here to help Business Owners learn more about the things they and their businesses will need to consider as they work on and grow their businesses.
Bookmark this page. More articles will be added as they are published.
These articles were published at the Design/Builders Blog.
---
Growing and running your business by the seat of your pants is a sure way to create a mediocre business that will never generate maximum profits. This article offers several ways business owners can determine if they and their businesses are headed for mediocrity. It also offers options to help you and your business get back on track. Read More >
---
As a remodeling business seeks to grow past the $1million a year threshold things can very difficult for most business owners. Taking the jump can even be fatal for the business. I call it the "Take-Off Stage" because either the business takes off successfully, or it doesn't. Read More >
---
Every remodeling business and its owner are different from other remodeling businesses and their owners. This is because remodeling businesses are typically not designed, they just happen. As a result, both the business and the owner evolve forward based on and limited by the skills and knowledge the owner brings to the business. Read More >
---
Before you make the jump consider these business owner considerations and the business goals. These are the kinds of things you will need to work on to help get yourself and your business on the path to successfully break past $1M and increase profits at the same time you grow. Read More >
---
There are many remodeling business myths that seem to have become truths for way too many remodelers. That's too bad. Believing those myths may be holding them back from being able to grow their businesses. Allowing these myths to remain in place will definitely prevent remodelers from successfully growing their businesses past the $1 Million installed sales threshold. Read More >
---
If you are not realizing the success you hoped for when you started your remodeling business you might want to consider and address these three indicators of a dysfunctional remodeling business before planning any additional growth. Read More >

---
Growing a remodeling business past $1Million a year of installed sales comes with new costs and expenses as the number of employees and overhead related activities naturally increase. Just like estimating the cost of a remodeling project, the business owner will need a practical plan for growing the business and an accurate estimate of the costs related to growing it. Read More >
---
Most remodelers, but certainly not all, rely heavily on referrals and repeat customers as they grow their businesses. This may keep a contractor doing a low volume of work busy, but relying so exclusively on referrals won't be adequate if you want to become a construction business owner, break the $1Million installed sales threshold and develop a constantly growing business. Read More >
---
If your goal is to grow your remodeling business past the $1Million installed sales volume threshold the business will need a design and or specification process. That process must support the ability to perform a "handoff" between the salesperson and the production team that will build sold projects.
---
Well before attempting to break past $Million in installed sales remodelers and home improvement contractors should already have an established and tested sales system in place. The system should be well defined. Those involved with selling, as well as supporting the sales department at your business, must be trained and held accountable to using it correctly and consistently.
---