Update On The Lowes 2X4 Story and Controversy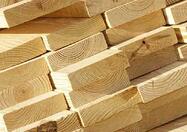 Last week on September 9, 2014 I posted a blog titled California Judge May Have Created Huge Challenges for Contractors. At that time the information reported indicated that a California Superior Court judge by the name of Paul M. Haakenson had ordered Lowes to pay $1.6 million dollars for selling 2x4's that are not really 2" x 4". The story and my blog caught quite a bit of attention in the construction and building materials industries. Additional information has now surfaced.
Some clarifications

I had originally found the information in an article posted to ProSales magazine, a publication for professional building products dealers. Remodeling magazine recently posted an update about the story, offering some clarifications provided by the West Coast Lumber & Building Material Association (WCLBMA). In the article WCLBMA clarified the $1.6 million final judgment Lowe's reached with the State of California appears, at least in part, to involve labeling certain non-wood products as wood as well as the incorrect labeling of certain other lumber products.
In an August 27th press release by Marin County, the county where a local weights and measures division visited one of Lowes' retail store locations, said the district attorneys' civil enforcement action claimed that "Lowe's stores throughout the state unlawfully advertised structural dimensional building products for sale and those advertisements stated, contained, and described product dimensions that were not the actual product dimensions". The press release also states; "The judgment requires Lowe's to immediately remove products from sale or correct false, misleading, deceptive or inaccurate product descriptions when Lowe's knows or should know that the product descriptions are untrue or misleading".
Don't blame the source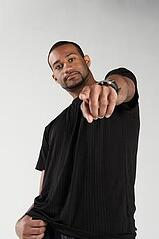 It would appear that in the original interview ProSales had with Lowes about the story the fact that Lowes was selling 2x4's that did not meet the standard accepted size of 1 ½" x 3 ½" was a detail left out of the interview. I say this with a high level of confidence because I find ProSales to be consistently accurate and the magazine editor, Craig Webb, does a great job vetting the information being published.
Do contractors still have plenty of reason for concern?
On the other hand I and many of the commenters at my blog are still concerned about the ruling details Lowes and other retailers must now follow. According to another ProSales article Judge Haakenson's order lists the following three main rules for the retailer to follow going forward:
"Common descriptions" must be followed by actual dimensions and labeled as such. For instance, a 2x4 must be followed with a disclaimer that the wood is actually 1.5-inches by 3.5-inches and include a phrase equal or similar to "actual dimensions."
"Popular or common product description," like the word 2x4, must be "clearly described as 'popular name,' 'popular description,' or 'commonly called.'"
Dimension descriptions are required to use the "inch-pound unit", meaning they must include abbreviations such as "in., ft., or yd.," and can't use symbols like ' or '' to denote measurements.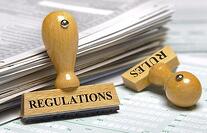 The concern I am expressing is if these rules apply to retailers will they also apply to contractors? If they do, or eventually will, contractors in California and the rest of the country may also run into challenges not only with the government, but also with their customers. Perhaps trade associations such as NAHB and NARI should proactively seek out the answer to this question to help guide and protect their members and the rest of the construction industry. The RRP Rule came about because our industry didn't proactively deal with the hazards of lead during construction on its own before the government stepped in and dictated regulations many do not agree with.
Perhaps this case against Lowes can serve as a warning and the industry can get out ahead of what the government could require of contractors. If these are or do become requirements contractors must follow perhaps the trade associations and industry publications can inform contractors before they experience costly challenges that could put them out of business.
What are your thoughts?
Are you concerned enough to ask your trade association to look into this?
Note:
Click here for an update on this story