More Work Coming In Than You Can Produce? – Here's Some Guidance and Advice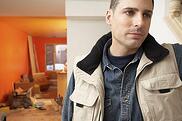 The Joint Center for Housing Studies at Harvard University indicates that the dollars spent on remodeling will increase by 8.6% by the end of 2016. Most remodelers are already feeling this surge in spending as their backlog of work keeps increasing and at the same time the number of estimates they need to push out is also increasing. Smart business owners seeing this happening are already increasing their field staff capacity to take advantage of the work. Adding staff can help get more work done. However if production efficiency and organization are challenged due to the growth profits can quickly drop. To help these contractors out I have searched out and assembled the list of articles below. Each article is helpful, but collectively they can help identify a plan of action contractors can take to protect the profits they expect to earn by growing their businesses.
A good number of contractors have been contacting me for help in this area. Most share now that they have more staff they are challenged to properly manage them and the sequence of work. Others report they have come to realize they may have hired the wrong staff. The solutions to these problems are actually not that difficult to put in place. What typically gets in the way is not knowing what systems to put in place to support the growth and how to get things started.
Here is one message I got just today, from an employee:
"Hello. I was hired 3 years ago as an estimator. We had 2 carpenters and a super. We now have grown into 7 carpenters, super, production manager and additional secretary. None of our carpenters are "lead carpenters" but about 4 think they are. We are experiencing some growing pains for sure so any input would help. Thanks."
So, here is my list of helpful articles for contractors seeking to advance and grow their production capabilities. The articles will help enlighten you to what your options are as well as several important considerations to be aware of before you jump in and get things started. I hope you find the info helpful and motivating.
List of articles about growing production capacity at a Remodeling Company: