Guest Blogger: Jayme Cook loves DIY projects and previously worked in the home building and construction industry. Jayme studied writing in Wales, UK and is now an English instructor living in Phoenix, Arizona.
Where Craftsmanship Matters the Most: Assuring Quality on Your Remodeling Jobs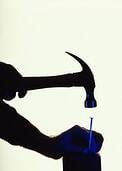 Author and computer software consultant Robert C. Martin once said, "How can we make sure we wind up behind the right door when the going gets tough? The answer is: Craftsmanship." This statement rings true in many fields, but especially so for remodelers. Craftsmanship is what's behind our sense of awe and admiration when we look upon a job well done—it's one part knowledge and one part art, with a bunch of pride, planning and elbow grease bringing up the rear. Every job is important, but some require a higher level of craftsmanship than others. Here's where a master's touch really counts.
Green Roofs
A growing trend in residential design is green roofing. These rooftops integrate actual foliage into the roof structure in an attempt to keep interior rooms cool in warm weather and warm during the cold. Most professionals use modular systems composed of individual plastic trays pre-lined with plant life and a non-soil base lined along the rooftop. Growth occurs at a rapid pace, creating an organic canopy to shield the home from the elements. A large-scale installation of a green roof requires an expert—this isn't something you want to tackle if you've no experience under your belt.
Insulated Water Pipes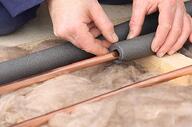 Insulated water pipes will boost a home's energy efficiency. This sustainable feature will add to the life expectancy of the pipe system as well moderate the water temperature throughout the residence. Foam tubes made of rubber or polyethylene encase the metal piping to offer better quality and use—just make sure an expert does the insulating.
Energy-Efficient Windows
High quality, energy-efficient windows are essential in designing a masterfully crafted home. Many contractors provide windows that help keep heat inside of the home during the winter season and keep indoor temperatures cool during the summer months. Alternatively, poor quality windows can result in as much as a 30 percent loss of energy for consumers. Not all windows are created equal—while many can help reduce some of the energy loss, only high-quality selections installed with skilled precision and the proper equipment can fully protect against heat and cooling leakage. Contractors take note. Check out the windows section on the Champion Home Exterior webpage. This company displays its window offerings clearly and also provides helpful information on the left side of the site. Setting up your offerings in a style like this makes it easy for consumers to navigate your webpage and deliver the craftsmanship they are looking for from a contractor.
Solar Panels
More and more homeowners are requesting installation of solar panels to save money and energy. Photovoltaic panels harness the power of the sun and deliver it straight to the home on which they are installed. Solar power adds value to the property and usually comes with tax incentives, but it should only be installed by those with experience. There are lots of DIY kits out there, but we don't personally know of any that produced craftsman-like results.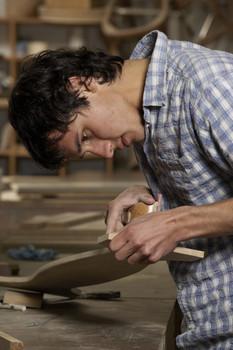 When it comes to remodeling jobs, there is no replacement for quality craftsmanship. From the foundation up, work of integrity guarantees high-caliber results. With the right planning, the expertise of professionals and personal commitment, your work will reflect nothing but the best.