Helping Lead Carpenters Become Managers Benefits Them And The Business

As a construction company moves into a true Lead Carpenter system, managers and lead carpenters may become confused and insecure with the idea that the lead carpenter isn't always "working" or "productive"; at least in the traditional sense. Knowing in advance that this can actually happen is a great way of avoiding the confusion and insecurities. A lead carpenter in training might not necessarily like what's happening, but being forewarned and understanding that this is a typical side effect helps to relieve the stress and speed up the transition.
Motivating them to make the changes
It's a fact of human nature for any of us; being required to leave our comfort zone for a new way of doing things creates resistance. You can defuse that resistance by helping your leads discover the new opportunities this change can bring about for them as well as your business.
For them: A chance to create their own destiny: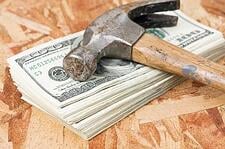 With the right manager and company, a good lead carpenter has a huge opportunity for personal and professional growth. Proper training as well as the ability to implement what is learned creates many opportunities for a lead carpenter. As we implemented the system at my remodeling company, our leads discovered that this new role generated a variety of benefits for them. For example; our leads discovered that they could delegate to others those activities that they preferred not to do. At first this included activities like roofing, insulation and siding. Soon they discovered that if they could find a landscape subcontractor to supply laborers to dig footing holes, they no longer had to dig those holes (provided the cost was within the project's budget, including the lead's management time).
For the Lead Carpenter it created a way to control what they did and didn't do on each project. They also recognized that they had more physical energy left on Friday afternoon. This was an immediate benefit to their social and family lives, but was also a long-term benefit in terms of their careers. Mastering a lead carpenter system certainly can prepare that person for future management roles, or simply allow a carpenter's body to make it until retirement.
Benefits to the business: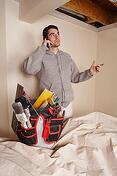 As a company, we discovered that these personal benefits for our leads had created other residual beneficial effects we had not originally anticipated. This type of delegation quickly became a way of doing business. As the company grew, the need for more subcontractors grew as well. Soon our leads were finding, qualifying and developing relationships with new subs. They were also helping us find good carpenters to hire who also wanted to become lead carpenters. The benefits to the business were many…
Some of the benefits my company came to realize included:
The ability to grow the business quickly but with control
More sub contractors to choose from, particularly when current subs can't meet the scheduling requirements of a growing company
Higher volume of production without increasing the number of production employees
Fewer risks of losing and replacing in-house production employees
Subs observe your company style and culture, like it, buy into it, and might even consider becoming an employee
Provides a great way to discover and observe potential employees
Might unleash hidden talents in your current employees
Customers will love the efficiency and quality of an organized and talented production team
Customer satisfaction is easier to achieve
Customers want "their lead carpenter" to return for their next project
The business makes more money
The owner and management staff can concentrate their efforts on other pressing issues or new business opportunities