Networking & Dating: How the Two Go Hand in Hand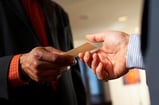 Not sure how to get started using networking to help grow your business?
Building a professional network can often feel like dating: putting yourself out there to strangers, not knowing what to say and carrying that fear of rejection. But just like dating, there are ways to make networking much easier. Here's how.
Getting Out There
The first step in professional networking is simply putting yourself out there, but many of us don't know where to being — it's not like there is a Tinder app for professional networking, right?
Actually, there is. Shapr works just like Tinder, where users swipe right and left when matched up with others in their field. Many young professionals enter a room with little to no information about anyone inside, so Shapr takes the guesswork out of the equation by only pairing you with people you're interested in meeting.
But if a Tinder-like app is just too close to dating, there are always more established sites, like MeetUp.com, to connect with others in your business.
Making an Introduction
While apps like Shapr make it easier to find others, there is no avoiding introducing yourself in person every now and then. If that sounds intimidating, just remember that you're not alone in this endeavor — some of the world's most reputable entrepreneurs stood in your shoes, and found themselves not knowing anyone in the professional world.
Tim Terriss, speaker and author of Tools of Titans, spoke to a crowd at the South By Southwest Conference and Festivals about building a world-class network from nothing. He goes into extensive detail during his presentation, but the core of the story is very much like dating: be yourself, don't be afraid to say hello and ask people to tell you about themselves — people love to talk about themselves.
The First Date
You have a match! You met someone in your industry and the professional sparks are flying. It could be tempting to sell your service or product on day one, but you wouldn't propose on the first date, so the goal here is to take things slowly.
The best way to create a long lasting relationship — and make the sale — is to give, give, give and then ask, says investor and social media guru Gary Vaynerchuk. A good example would be a graphic designer offering marketing advice for a company or group he or she knows. After some time, if the advice has value and the graphic designer gains credibility, some will eventually become customers willing to pay.
Going Steady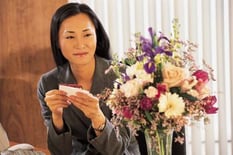 If you've ever played the game "The Sims," you know that maintaining relationships can sometimes be harder than starting them. And like dating, you often have to take the initiative to keep the relationship strong. Treating clients or close professionals to gifts or flowers will never go out of style, and many find the extra effort is appreciated by the recipient.
Once you've established a relationship, going back to the beginning can always be a pleasant surprise. Just like taking an old girlfriend or boyfriend to the place where you first met, a young professional remodeler might go back to their first industry conference to brush up on basics, or set up a few coffee dates with friends in their networking groups to chat about the market. Many great business idea can come from chatting with peers over coffee or a cold beer.

Guest Blogger: Jim Burch - Jim is a copywriter from Phoenix and avid admirer of alliteration. His goals are to hike the Pacific Crest Trail, see all 30 baseball stadiums, and eliminate the improper use of "literally," but he figuratively can't even.