An Overview of the Lead Carpenter System
By Shawn McCadden
Certified Remodeler, Certified Lead Carpenter

---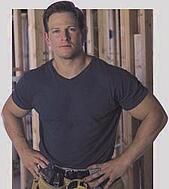 The Lead Carpenter System is so far the greatest production method to have an impact upon the remodeling industry. Many companies are enjoying the countless advantages this system helps facilitate, including higher profits, better customer satisfaction and employee retention. Yet most companies, as well as many carpenters calling themselves lead carpenters, don't really understand the role and responsibilities of a "true" lead carpenter. Before you can hire or train employees at your company to implement the system, you must understand what is really expected of a Lead Carpenter.
One of the difficulties of creating and using a job description is to be sure that the description is used as a basis or outline of expected performance rather than a specific list of duties or responsibilities. I suggest being careful in choosing your words to be sure that specific references to job responsibilities are considered examples of what is expected, and not to give any perception that they are limiting responsibility. Unless of course, there is a good reason to do so. As a company changes, project types change, and employee skills are improved or added.
As a result, a lead carpenter's responsibilities will grow, profitability will increase and hopefully his or her compensation will increase relative to this growth as well. The Lead Carpenter job description offer on this site proves to be adequate for identifiying the additional responsibilities advancing lead carpenters are expected to manage to become a lead carpenter. Item #14 sets the stage for a requirement of continual professional and personal growth as a responsibility of the position. This is done to ensure that employees know that advancement is encouraged and expected, and provides a legacy for continual company growth.
---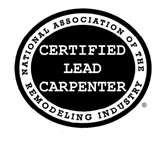 NARI's Certified Lead Carpenter Training Program lists the following seven basic responsibilities that form the "cornerstone" for what they call the new definition of that job position. They are:
Customer Satisfaction
Material Take-offs, and Orders
Job Site Supervision, Protection, Cleanliness, and Safety
Carpentry Labor
Supervision and Scheduling of Subcontractors
Building Code Inspections
Project Paperwork
If you read through the Lead Carpenter job description I offer, all seven of these basic responsibilities are address in one if not several areas within that description. When I share this information with remodelers around the country, many will say "Well, that's what I do now, can I expect that of a lead carpenter?" My answer is yes. A true lead carpenter performs all those responsibilities, and in many cases much more! If your lead carpenters are not performing in this way, they are not lead carpenters. One remodeler even asked; "If a lead carpenter is expected to do all that, what will I do?" In thinking about a response, knowing I was limited on time to answer that question, I simply asked the remodeler what he thought he might do. We ran out of time!
---
The Lead Carpenter is the On-site Manager of the Project.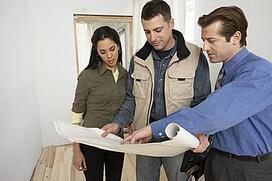 According to NARI's Certified Lead Carpenter Study Guide Manual, "The professional, Certified Lead Carpenter, is considerate, timely, and well organized". By expanding on the job description, the lead carpenter will be responsible for many day to day activities required to profitably and successfully complete the project.
A short list of these responsibilities would include the following:
Material take-offs, orders, quality, deliveries and onsite protection
Other employee's performance, efficiency, appearance, training and time cards
Subcontractor schedules, layouts and payment approvals.
Jobsite safety and security, as well as protection of the clients' possessions, children and pets, particularly from dust!
Code issues, inspections, door swings, window sizes, and proper grading of lumber to be used.
Communication with the client regarding schedule, product selection, expectations, questions, and satisfaction.
Change orders, additional work orders, invoices, collections, etc
---
On top of all that, the Lead Carpenter is the Company's "Ambassador" to the Client and the Community.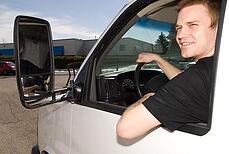 The company' reputation, as well as the community's and future prospect's impressions of the company is often observed on the jobsite. For a remodeler without an office clients can visit, the jobsite may be one of the few places the public will gain an impression, good or bad, about the company. Thinking of this as an opportunity, jobsite marketing becomes an important responsibility of the lead carpenter. Prospective clients may not walk right up to the project to check the quality of a miter joint or paint finish, but they will often form an opinion, from the sidewalk, on the quality of work and service, based on the condition of the jobsite.
---
As a Business Owner, are you ready for a Lead Carpenter System?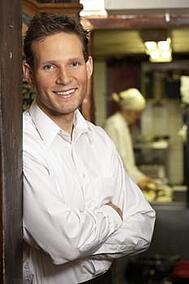 I am sure all of us recognize the need for follow-up and follow-through on all of the details and responsibilities described above. As a business owner or manager, the ultimate responsibility actually rests on your shoulders. That's why you and the business should be well compensated for assuming that risk. For this reason, and the 10-15 others that are currently spinning through your head, many remodelers will have difficulty with the idea of delegating all of this to a lead carpenter. It is obvious that this whole concept will work. Many companies around the country, including my own, are enjoying great success with the lead carpenter system. Perhaps the most difficult hurdle to overcome is the ability to actually "let go" or "give up the hats, placing a bulk of these responsibilities in someone else's hands.
Can you give up control? It's really not all that hard to do actually. Provided you have the right systems, policies, and paperwork in place to provide you with the confidence you need to confirm its working.
"The hardest part about doing it is doing it!"