3 Financial Strategies for a More Scalable Construction Business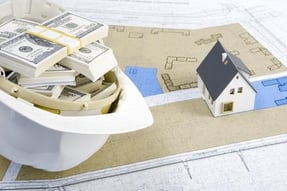 As 2017 dawns, the outlook for the construction industry is optimistic. Despite setbacks experienced during the Great Recession, the industry is set to add 790,400 jobs over the decade of 2014 to 2024, accounting for the majority of new jobs in the goods-producing sector. Real output will grow 2.8 percent annually during this period. In 2017, total U.S. construction starts will increase 5 percent, reaching $713 billion, anticipates Dodge Data & Analytics.
For contractors, this is great news, but it also presents the challenge of scaling up to meet growing demand. Scaling up requires not only hiring more workers and buying more material, but also adjusting your financial strategy to cover your increased overhead expenses without hurting your cash flow and profits. Here are three financial strategies for successfully scaling up in 2017.
Scale up Revenue while Scaling Down Costs and Expenses
A scalable remodeling business model is designed to allow you to increase revenue while holding both job costs and overhead expenses down. To be scalable, your financial plan should aim for gross profit margins of 40 percent or more (minimum of a 1.67 markup).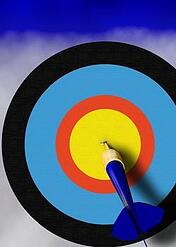 To achieve this level of gross profit margin, one fundamental strategy is increasing your revenue. The key to increasing your revenue is improving your marketing and sales. One of the most efficient ways to improve your marketing is by improving your positioning through a better unique selling proposition (USP): a brief statement that summarizes what you offer customers that your competition doesn't.
To refine your USP, narrow down your ideal target market. For instance, is there a certain neighborhood or a certain type of building that would be more profitable to specialize in? Research what your target market is most seeking in a construction contractor. For example, are they price shoppers or are quality or service bigger priorities for them? Craft your USP to emphasize what your target market most values and make sure all your marketing material reflects your new USP.
Along with increasing your revenue, the other half of keeping a high profit margin is keeping expenses low. Many construction businesses fail because they can't cover the cost of overhead. Finding ways to reduce the money you must pay for running your business is key to minimizing your expenses. Taking the time to research different organizational charts, industry best practices, project management methods, business management software and employee compensation strategies based on performance. Investing in these areas now can help your business reduce overhead through efficiency of operations as well as economy of scale as the business grows.
Maintain Efficiency through Automation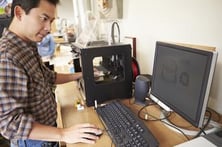 Another effective strategy to lower job costs is automation. Automation can help you lower the costs of materials by helping you plan more precisely to avoid unnecessary waste. J.E. Dunn has partnered with Autodesk and Microsoft to develop Lens, a cloud-based software tool that combines 3-D virtual modeling with instantly-calculated cost estimates for each component of your building project.
Although not common yet in residential remodeling, another way automation can help cut materials costs and waste is by using 3-D printing. 3-D printing allows you to select from a wider range of cost-efficient materials, while speeding up the building process. Last year, Chinese company Huashang Tengda was able to assemble a 3-D-printed house in just 45 days. Remember, many said nail guns would never catch on!

Keep Costs and Expenses Down with Outsourcing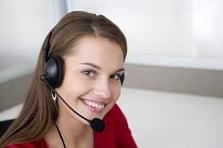 Outsourcing is another proven way to cut labor costs both in the field as well as the office. Many successful large companies outside our industry have used outsourcing effectively to streamline their labor expenses. For instance, Google relies heavily on revenue from pay-per-click advertisers who pay to have their results featured in search engine rankings. Maintaining its advertising revenue requires a large sales support team, which Google has outsourced. Amway is another company that outsources its sales, relying on a distributor model to promote direct sales. In our industry many contractors already outsource activities such as design, engineering, building permit procurement, sales, lead intake and prequalification, RRP demo, specialty trades and even general carpentry.
As these examples illustrate, you can outsource functions that are part of your core business if it is more efficient to delegate them to specialists than to maintain in-house talent. For instance, there is no need to pay for the expense of in-house 3-D drafting when you can easily outsource it. With the right plan and system you can also easily outsource routine peripheral functions such as bookkeeping and payroll.