Shawn McCadden CR, CLC, CAPS
Consultant, Educator and Speaker for the Remodeling Industry
"It's all about education. It's about my education so that I can be more effective; it's about business owners' education so that they can be more successful; it's about employee education so both they and the company can grow and be profitable." ~Shawn

McCadden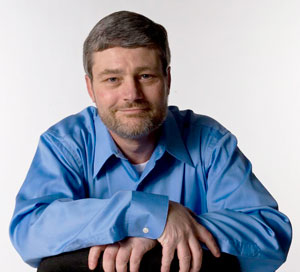 Shawn McCadden is a nationally-known columnist, remodeling speaker, business trainer, remodeling business coach and award-winning remodeler. As a Certified Remodeler, Certified Lead Carpenter, and RRP Certified Renovator Instructor McCadden has more than 30 years of personal experience in the remodeling and new home construction industries. He was the owner of his own multi-million-dollar design/build remodeling business, Custom Contracting, Inc., in Arlington, Massachusetts until he sold that business in May 2004; was the co-founder of the Residential Design/Build Institute, which trained best business practices to remodelers and contractors across the nation; and served as Director of Business Innovations for a nationally known kitchen and bath franchise.
Today, Shawn offers business consulting and coaching services for aspiring remodeling business owners who want more for and from their businesses and their lives. He also consults with construction-related product manufacturers and suppliers, helping them understand, find, educate and better serve remodelers. Shawn is one of the remodeling industry's leading experts on the EPA RRP Rule and is a National Center for Healthy Housing Accredited EPA RRP Instructor as well as a Massachusetts Recognized RRP Instructor. As a professional speaker, he offers an impressive array of motivational, instructional and keynote presentations. Shawn is also available to facilitate meetings and focus groups for businesses and other entities.
Shawn has received many industry awards including the National Association of the Remodeling Industry's (NARI) Harold Hammerman Sprit of Education Award, several NARI CotY Awards, Remodeling Magazine's BIG50, QR Magazines Top 500, and several awards from the American Society of Business Publication Editors (ASBPE) for his magazine columns.
An active member of The National Association of the Remodeling Industry (NARI) for almost 20 years, McCadden has served as a NARI National Regional Vice President, a Massachusetts local NARI Board Representative and has been a long-time member of the NARI Certification Board. He writes an award winning monthly column and a blog for Remodeling Magazine and speaks at association meetings, industry trade shows and conventions throughout the year.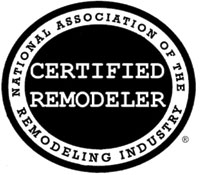 McCadden makes his home in Massachusetts with his wife and daughters.