Compliance Checklist: Will You Be Ready If OSHA Visits Your Job Site?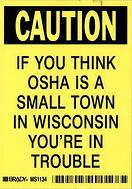 Recently there has been a lot of buzz around the remodeling and home improvement industries regarding OSHA enforcement. OSHA has definitely stepped up its focus on residential construction. With the onset of summer weather much more work is being done outside making it easier for OSHA Inspectors to observe not only where work is happening but also easily observe and identify violations by only having to drive by construction sites. Inspectors have been instructed; if you see it - make a visit. One contractor even reported that an OSHA Inspector was driving around Cambridge MA on a bicycle!
OSHA requirements are not new, even though you might think so by reading some of the banter on sites like LinkedIn. Significant OSHA enforcement within the residential construction industry has only recently been happening and has been getting a lot of press coverage. As a result many contractors are only just now becoming aware that OSHA compliance and the related expenses to comply apply to them.
When Does OSHA Apply?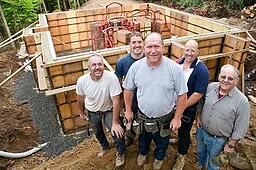 OSHA requirements do not apply if you are the business owner and only work alone. However, OSHA requirements do apply when employees or other workers conduct work activities at your jobsite. So, if you are a general contractor, OSHA will hold you responsible for verifying OSHA compliance and overseeing the actions of your subcontractors while at your jobsites.
Depending on the type of work you perform, specific OSHA compliance requirements will vary. To simplify what you need to consider, just assume that no matter what they are doing, your business is responsible to protect the health and safety of all workers at your jobsite. To protect your business and your employees, I suggest OSHA compliance oversight should be included in the job descriptions for lead carpenters, production managers and project managers.
Be Sure To Document Worker Training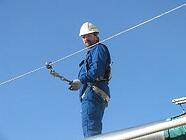 Below is short a list of things contractors should consider if they want to be ready when an OSHA Inspector drives by and or stops in to check out your job site. This list comes from Mark Paskell of The Contractors Coaching Partnership. Mark helps contractors and their employees comply with OSHA. He offers group training classes as well as company specific training and assistance with compliance requirements including jobsite practices and the gamut of required documentation. When I spoke to Mark about this topic he stressed that OSHA was concentrating heavily on worker training and protection from fall hazards, and that contractors needed to have written documentation of the training they provide.
OSHA Compliance Checklist for Contractors:
Keep your job site in a clean an orderly manner
If on roofs above a 4 pitch use anchor points, harnesses and lifelines
If you do not use harnesses use guard rails
When setting ladders make sure they are 3 feet above the roof edge and on stable ground
Don't use ladder jacks with ladders over 20 feet
If you use ladder jacks over 10 feet makes sure you are tied off from above
Wear hard hats and safety goggles
Make sure scaffolding is set properly with planking
Set ladders at the right angle
Don't climb scaffolding bracing
Don't use the top steps of your step ladders
Use ladders and step ladders only within the manufacturer's parameters
Use guard rails on pump staging and do not forget the ends
Cover skylights in the work area
Always us guard rails on landings, stairs and ramps
Use guard rails across large openings on upper levels
Don't set ladders or staging within 10 feet of power lines