Financial System Considerations for Remodelers Looking To Break $1Million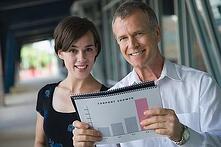 Growing a remodeling business past $1Million a year of installed sales comes with new costs and expenses as the number of employees and overhead related activities naturally increase. Just like estimating the cost of a remodeling project, the business owner will need a practical plan for growing the business and an accurate estimate of the costs related to growing it. Then just like a remodeling project the business needs a way to measure how well things are actually going against the plan and budget.
Without the ability to measure as the business grows the owner will experience a lot of financial anxiety.
Here is a list of several important financial system related items the business should put in place before growing past that $1million threshold. Remember, this is supposed to be what I refer to in the second article in this series of articles as the Take-Off Stage. Either the business properly prepares to take off and grow profitably or it risks disorganized chaos and lots of frustration attending the Lumberyard School of Hard Knocks.
Create a Financial System Strategy:
Identify what the business needs to measure and how it will be measured.
This is important because the business must have
apples to apples ability for comparing estimated job costs and overhead expenses to actual cost and expenses.
Without a well thought out and accurate chart of accounts in place
job cost reports will be misleading
and estimated gross profit margins for sold jobs will not be
comparable to the profit and loss reports the system creates.
I bet most of you don't job cost your actual labor costs for each employee using the same
burdened labor cost strategy
employed when estimating those labor costs.
Find or create a fast and accurate Estimating System: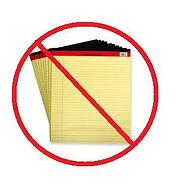 As the business grows and more employees are added to share the workload
the owner must be able to delegate tasks
he or she probably did them self as they grew the business. These delegated activities might include things like product selection, product procurement, production management, and even the responsibility for doing the estimating.
The yellow pad estimating method will not be adequate anymore.
A more advanced estimating system using spreadsheets and or industry specific estimating software will be needed and employees will need to be properly trained to use it.
The right system will speed up the estimating process
and provide the information the entire team needs
to build projects on their own without the need for constant micromanagement
by the estimator, salesperson production manager and or the business owner.
Create and document an Accounting and Bookkeeping System:
To support the financial system that was designed to best serve the business as it grows, a software system to support it must be setup and put in place. Keep in mind that financial software like QuickBooks is not a financial system, but rather the tool that will be used to support that system. Software like QuickBooks can be setup in many different ways. Setting it up correctly is probably a task far more involved and time consuming than most business owners, bookkeepers and even most accountants are skilled to tackle. Make sure you use a qualified expert to help you in this area. Also, the business will need to create and document an administrative system for how financial information will be collected, coded, entered into the system, filed and verified. This is needed so trained employees can follow the system and the business owner can be confident about the accuracy and timeliness of information when reviewing financial reports.


Growing your business should be profitable and should not be left to luck or chance.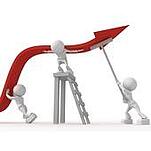 Without an accurate financial system in place your business will, unfortunately, be like the majority of other remodeling businesses in our industry. Over 80% of remodelers have no idea of the true cost of being in business. These businesses use what is referred to as the WAG method, or "Wild Ass Guess Method" for estimating direct cost and even the markup percentage to use on estimated costs when pricing the jobs they sell. If that describes you and your business put the things I describe here in this article in place at your business before you seek to take-off past $1Million in remodeling. Growing your business should be rewarding and profitable. Entering the unknown without being properly prepared can be costly and may even lead to the demise of your remodeling business.
(Note: This is the sixth article in a series of articles written specifically for remodelers who want to successfully break past doing $1M/year in installed sales. Click here to see a list of all the articles in the series that have been published.)