The Five Biggest Financial Related Mistakes Contractors Make
Having worked with hundreds of remodelers to help them improve their businesses and achieve their goals has exposed me to the common reasons their businesses run into financial problems. Here my list of the five biggest mistakes I see contractors make that lead to money problems, and some suggestions on how to avoid or prevent them.
Guessing at the markup used to determine selling price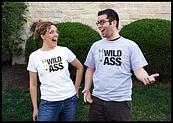 Pricing your work without knowing the true cost of being in business is referred to as using the "WAG" method, or "Wild Ass Guess" method. Unless a business knows what markup to use to determine the right selling price it puts itself at risk of actually buying jobs instead of selling them. Unless you know your minimum required markup to cover overhead, how do you know how low you can go when the prospect wants to negotiate?
Don't Put Your Business at Risk by Guessing At What Markup to Use
Using different markups on different cost categories without knowing the impact on required gross profit.

This is like a Super-Sized WAG! Unless you use a single across the board markup on all estimated costs, you will need to be very accurate when anticipating how much you will sell of, and how much you will markup, each category of costs your business includes in estimates throughout the course of the year. Most contractors who do this have no idea how to do so. Keep in mind that if you do drop the markup on one item you will need to increase the markup on another to make up for the drop in gross profit dollars on the first one. One contractor I know said he believed contractors who use this method have what he called "Head Trash" about money. He went on to say they should "get over it" and should learn how to sell.
Not factoring for the cost of non productive time in the labor rate used when estimating.
Most contractors have no idea how to handle this one. Using the wrong labor rate can have a double negative effect. Not only will you not charge enough to cover labor costs, you will also lose the markup on the missing labor dollars! To bring in the money you need to pay your employees when they are not producing work you need to include that money in the billable hours they do work.
How to Cover the Cost of Non-Productive Time in Your Estimates
Not estimating and job costing apples to apples.

First, this assumes the contractor even does job costing, most don't. As one example I estimate that fewer than 10% of contractors can job cost their labor costs the same way they estimate them. If you use a burdened labor rate to estimate the dollar cost of task hours, your total labor cost will include things like workers comp insurance, non-productive time and employee benefits. If you use QuickBooks for job costing, and you enter employee time card information into QuickBooks, typically only the employees wage and employer paid payroll taxes are expensed against the job budget in job cost reports. This will falsely make the actual labor cost appear much lower than the labor budget from your estimate. To solve this, use my free labor cost worksheet to calculate your true burdened labor rates for each employee and then work with a QuickBooks expert who knows how to set up the software to include labor burden assumptions in job cost reports without affecting the accuracy of your P&L.
Not factoring for actual costs at time of production when estimating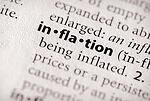 If you sell work that you won't be starting for some time, in your estimates you will needed to include the actual costs you will incur at the time you produce the work. If you don't do so the extra costs will eat away at your planned net profit until it's gone. If the extra costs exceed your anticipated net profit you will need to use your own money to finish that customer's job. Keep in mind that some reports anticipate many construction materials will increase in cost as much as 25% this year.
Anticipate increases and include them in estimates before jobs are sold