Guest Blogger: Steve St. Onge founded RI Kitchen & Bath, an award-winning design/build residential and light commercial remodeling company located in Warwick RI specializing in kitchens, baths, and multi-trade interior renovation projects. Steve contacted me about help finding a production manager, so I convinced him to do this guest blog as a way to find a good candidate. Steve can be reached via email at Steve@rikb.com
All I want for Christmas… Is a Real Production Manager!

OK, so why is it so hard to find a complete package???
I want an employee who has:
A complete understanding of residential construction including knowledge about the challenges of older homes – say built before 1940, and also a working knowledge of current building code.
A person with field installation experience so they understand just how long a task should take and what a quality fit and finish really looks like.
A people person – someone who can assemble and motivate a team of skilled professionals to complete projects on time, as well as maintaining a professional, respectful and solid working relationship with the architects and sales and design team that brought the project to us in the first place, with the ability to overcome challenges of missing information or changes, along with that all important trait of empathy for the client's experience.
A communicator -someone who can exchange ideas, and be open to other's solutions in addition to being able to clearly articulate their ideas through verbal and written channels in a timely and responsive manner.
A problem averter, not just a problem solver, because once there is a problem, it is too late. This has to be someone that has vision and can plan and then implement that plan.
A detail person, someone who is organized, doesn't lose the details and can create spreadsheets and collate data to analyze the stats and make adjustments to stay on schedule or increase efficiencies.
A tech savvy person, who understands how to leverage technology and use it in new and creative ways to manage multiple projects and tasks at the same time.
A student- someone who wants to continue to learn, and grow and accept new challenges.
A teacher- someone who is willing and able to share their knowledge to help others.
A happy person with good manners and a pleasant demeanor - someone you would invite to dinner.
Is this too much to ask? I've been good…. Really.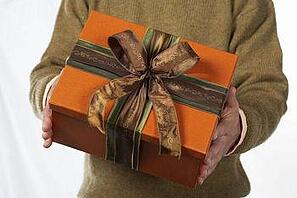 This is the second blog article in the "All I want for Christmas" series here at the Design/Builders Blog.
If you would like to contribute a guest blog for the Design/Builders Blog email Shawn with your suggest topic.