7 Steps for Creating A Lead Generating Web Site For Your Contracting Business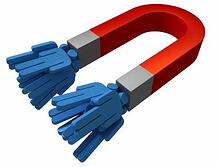 Don't just do a web site for your construction business so you can say you have one!
Instead, put together a lead generation and prospect prequalifying machine. And, make sure you choose a good web site designer to work with who can be a resource both during and after the initial build. Consider the seven steps listed below before have your web site created.
The Seven Steps to Building a Contractor web site that generates leads:
Commit to doing it and paying for it. Expect it to cost you about $3-6K if you use a pro
Do a marketing plan so you know your targets, your purpose, your messaging, your tactics and the metrics you will use to make sure it's working and measure ROI. If you can't or won't do this you may be wasting all your money because you won't know what to measure to verify your ROI.
Identify the pages you want to have on your site, as well as the sub pages needed to support your marketing strategy.
Then identify the functionality you will need behind the scenes. For example things like the Content Management System (CMS) you will use to add and edit pages, smart call to action buttons so you know what pages visitors clicked through from, landing pages, a blogging tool, automated lead nurturing ability, analytics and an email marketing tool. You will need to consider these kinds of things to get a price from a web designer for the work to be done and the CMS you will use.
Identify what you will expect of your web designer. See this blog for help with qualifying a good one. Just like home owners choosing a contractor, think past just the cost. Also consider what kind of help, expertise, time frame and working relationship are you looking for. Will you need help with site design, layout and colors? Choosing a CMS? SEO and Social media advice and assistance? Templates for certain pages you will eventually create yourself, artistic abilities if you will need graphics (you will)? Help with creating lead nurturing strategies and campaigns? Make your list ("Job description") before you contact web designers.
Choose your designer, create an agreement, pay the money and get the process going.
Start pulling together the content you will need. This includes text for the pages, photos, your blog topics, logos, strategic links and so on. You will need to decide what you can do yourself in house and what you will need to hire out for. Be practical; consider both the time it will take and the expertise needed to do it well.
Now you have a web site!
Make sure you also have a plan to keep it fresh, keep adding content, and use your metrics to make sure it is serving the intended purpose for why you created it. I hope that purpose will be to capture qualified leads based on your target customer and project types.
Check out this blog for more on targeting.