Guest Blogger: Chuck Green is a Big 50 remodeler who returned to video production, winning a New England Emmy® Award in 2012. Chuck and Shawn have worked together on several video productions including a series of RRP videos for Remodeling magazine. Check out Chuck's work at www.PerpetualMotionMedia.com He can be reached at: CG@PerpetualMotionMedia.com
6 Creative Ways You Can Use Videos On Your Contractor Website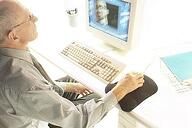 The trend of including video on websites is advancing rapidly, but remodeling company websites have been slow to catch on. This is an opportunity to get ahead of the competition. Dr. Tom Leighton, from MIT and Akamai Technologies, has predicted HD video will be 75% of all Internet traffic by 2014.
Creative ways to use video if you have a contractor website
Capture attention
Engage website visitors through well-made videos. Use them as a way to start building a relationship with your company even before the first meeting or call takes place. You can really show your company as a professional operation, while putting a personal face on the business and easing potential customers' fears about having their house remodeled and who will be doing the work.
Introduce the leader
A pitch from the company president or owner should have a short intro about the company, around minute in length if possible, sort of an expanded elevator pitch.
Show and tell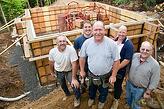 Present the (hopefully) polished staff who will be working in clients' homes and as well as those interacting from the office. Also consider including key trades people if you work with them regularly. By using videos you'll be going beyond what a write up can do with these introductions. The talks will pro-actively address any uneasiness homeowners may have about what kind of people will be in their homes. Ideally I suggest keeping each one to under a minute.
How We Work:
Consider having a section illustrating the company's methods of working. A simple piece would be the president/owner or project manager speaking interview-style about the company's philosophy and policies on areas ranging from smoking to not using occupants' belongings. While a narrator describes things a How We Work video could show things like details of dust control methods in use, how flooring is protected, workers in clean company shirts, how a temporary kitchen is set up during a kitchen remodel, a message board area in use (if any), end-of-day cleanup going on, and any details which demonstrate the company's professionalism.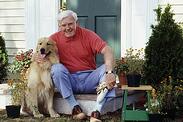 Testimonials:
Include testimonials by home owners filmed in their favorite spots that were part of the project. Since people generally choose to work with those recommended by people they feel they can relate to and trust video testimonials of real customers in their real home settings can be a powerful way to do this.
Walk-throughs:
Before and after photos can be powerful, but a before and after video can really pull a viewer in deeper; especially those who have no experience with remodeling. One particularly engaging feature would be a smooth video walk-through of your completed projects, filmed without any camera shake using a camera dolly or special stabilizing rig. Handheld, shaky camera work rarely makes for high quality video and may not project a professional image of your business. Moving a notch up would include adding a before walk-through of the space recorded before any work begins. The before video does not need to be free of shakiness, as long as it is paired with a carefully done after video.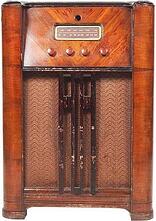 Remember, video killed the radio star.
If Dr. Tom Leighton is right it may take over for the written word as well!
Watch for Chuck's next guest blog
Chuck has committed to contribute another guest blog in the near future. Be sure to subscribe to the Design/Builders Blog so you won't miss it. Here's a rough outline of what he will discuss in that blog.
Topics for the introductory talks
Tips on creating high quality video and audio
Additional sites and uses for your video