Marketing Strategies For The 5 Typical Stages Of A Remodeling Consumer's Buying Cycle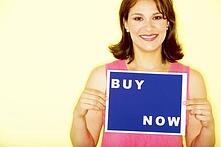 In a previous blog I wrote about how a contractor's web site marketing can be used to speed up the sales cycle. In this blog I offer specific marketing strategies remodeling contractors can use on their web site during each stage of a remodeling consumer's buying cycle. These strategies will help prospects figure out what is important to them and whether or not your business is the right one for them to work with. These strategies will also help them get there a lot faster and save the contractor lots of time!
Awareness stage:
This stage is about driving traffic to your company web site. The goal should be to make your visitors aware that your brand exists and of the products or services you offer. It's also about helping them discover that they have a particular problem or need, which your company is qualified and able to help them with. In this stage you publish blogs, articles, videos, and other regularly posted content that has been optimized using SEO tactics so they can find your web site using key words.
Research stage: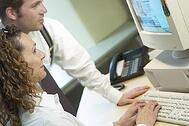 Once a potential customer knows they have a need they'll begin researching options for what they can or should do to fill that need. During this stage of their buying cycle you'll want to provide them with white papers, checklists, and or e-books. The strategy should be to provide more in-depth content that describes the problem(s) they have and outlines step by step solutions—which your company just happens to be able to help them with. This is also the lead generation stage. By keeping track of who downloads information from your site you can separate the consumers who are genuinely interested in what you offer and how you can help them from others who are just casually browsing your site.
Comparison stage:
This is where the prospect begins actively seeking out a solution to their problem and a contractor to do business with. They'll be looking at your brand, but they'll also be looking at other companies to see what options might be out there for them. You need to help them decide whether what you and your business provide will be the best solution to meet their needs and purposes. At this stage you should provide them with case studies. Properly written, case studies explain how other people in the same situation went about solving their problem.
Purchasing stage: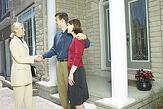 In this stage the prospect is finally ready to take that last big step. To help them choose your company think of content you can provide to give them that little extra push in the right direction. What do other consumers have to say about your company? Why is working with you a good investment? To give your case studies credibility include past customer testimonials about why they chose your company as the best one to help them.
Repurchase stage:
If they choose your company and become a customer keep in mind the importance of keeping them as your customer. After completing their project keep in regular contact with them through periodic e-mails and newsletters to make sure they remember your company and the full list of what you do. The goal is to make sure they think of you the next time they want to buy and know already that you can help them. My experience shows that the most successful remodeling and construction companies are the ones that maintain relationships with their past customers. Keeping your current customers is far less expensive and much easier than finding new ones all the time.