11 Common Traits of People Who Buy Remodeling On Price

Consumers who buy remodeling on price typically don't care about anything else but price; until they become customers. Then after your remodeling or construction company has them as customers they seem to always want more than they agreed to pay for.
There are two main types of prospects who buy remodeling on price.
The first is those who are driven to pay as little as possible. These people typically apply this logic with everything they buy. They are also much more likely to lie to you, your employees and your subcontractors if it suits their purposes for saving money and or getting more than they paid for.
The second is those who, lacking insight, simply don't know what else to consider when deciding between contractors so they base their decisions on the bottom line. These people may actually be willing to pay more when selecting one contractor over another, but the contractor must be a true sales person to help them discover other more important things to consider.
It also takes a true sales person to distinguish between those who buy on price on purpose and those who buy on price due to a lack of insight. Most contractors are terrible salespeople, so most contractors have to sell on price.
For those who have been selling on price
My purpose of writing this blog is to provide contractors with some motivation to embrace sales training so they are not destined to sell on price forever. Check out my list below of the common traits of those who buy your services on price. If these things are happening to you it's your own fault. When you think of yourself as a contractor first and a sales person second, you doom yourself to a career that will probably pay you less than per hour than your employees earn. If that is already happening you have three choices:
Decide to do something about it and get some professional sales training and coaching.
Decide to do nothing and recognize that you and your business are commodities
Or, avoid thinking about it and stop reading this blog post before you feel any worse about your situation
People who buy solely base on price have these common traits
I encourage you to use the comments area to add any others you feel should be on the list.
They see remodeling as a commodity where every contractor and proposal are the same, not a service where one company does things differently than another.
They always seek to get more than they paid for.
They don't like to give big deposits or commencement payments; they expect the contractor to finance all or most of the job until the final payment.
They lied to you and think it's just fine to do so. This often leaves them wary and concerned that you will lie to them as well, creating a need for them to always be suspicious when interacting with you and your team.
These people won't like discussing change orders at all, won't pay for change orders at acceptance and or will want to negotiate their cost at final payment.
These people try to get free stuff out of you and your team after you start their job. If you give in on this they will want more free stuff. They are also likely to forget about the free stuff you already gave them when you want to charge them for any extras or change orders.
They will typically dispute your payment schedule, make scheduled progress payments late and delay your final payment as long as they can.
They will only buy from you again if you are the cheapest of the contractors they speak with.
They get closer to their own retirement at your expense and limit your ability to retire.
They will often find some way to blackmail you into reducing the final price.
These people hang out with other people just like them!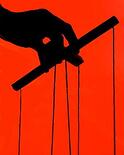 Here's one last thing to think about if you sell to people who buy on price; they hang around with other people just like them. If they refer you they will probably be referring you to other prospects who also buy on price. When they do so, based on their own experiences working with you, they will often coach the referral on how to lie to you and get stuff for free. They will also often identify what your business' weaknesses are so the referral can watch for them and use them to blackmail you into some type of money related concession before they are done with you.