Fleet Cars, Company Mobile Phones & PCs: Choosing the Right Tools for Your Construction Company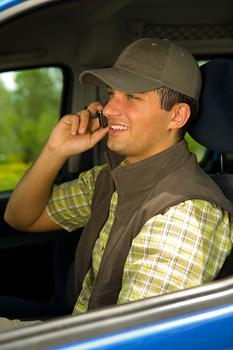 As a business owner, it's important to have your company and employees set up with the proper machinery and technology needed for success.
Here are a few things to consider as you seek out the right tools for your business.
Selecting Fleet Vehicles
When choosing a company truck, you have to make tough decisions about which employees will be driving the vehicles and how they will be used. Consider these three things: the primary cost of the vehicle, the secondary cost, and what kind of image you want to project.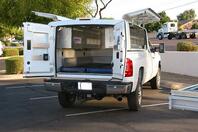 Primary costs include the monthly car payment or leasing fee. Secondary costs include insurance, fuel, and maintenance costs. By leasing a vehicle, you can typically avoid maintenance costs, but you may face mileage overage charges or other fees. Crunch the numbers before buying or leasing to ensure that you're getting the best deal possible.
Think about the message your vehicle will send to potential customers. If your company is environmentally-conscious, consider a hybrid vehicle to stress those values. Consider the time you and your employees will be spending on the road, and consider vehicles that have your company name, logo, and contact information. Keep your vehicles clean and properly maintained to project an organized, professional company.
Selecting the Right Phones
If your employees are expected to check email and take calls regularly, equip them with smartphones like the iPhone 5s, which will allow them access to apps that could make them more efficient. Look for unlimited data as well so your team can receive documents, edit them, and perform other critical tasks on the go. Stress your company guidelines for phone usage and expectations, and enforce those rules.
Consider these apps for construction companies:
The Aconex Mobile app lets users capture photos, videos and audio on site. It also allows access to project documents, with view and edit features.
The iBlueprint app allows users to create and export custom floor plans. It's handy for contractors and real estate agents who want to access blueprints on job sites.
Procore puts construction management at your fingertips, allowing users to create and manage punch-list items, access contacts, share and store project photos and log timecard entries.
Selecting Laptops or Tablets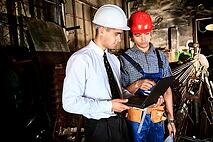 When choosing laptops for your team, consider both cost and functionality. If your team can exist exclusively in the cloud, desktop software may be redundant. Speak with your team about what tools and software they need to complete their jobs effectively. They'll be able to provide the best insight and recommendations, and will be aware of new programs and software that might make the company more efficient and productive.
Consider tablets for employees on-the-go, and have them pre-loaded with client-facing software that will project a professional image. The lightweight Windows 8 Lenovo IdeaPad Z500 Touch is a good option to consider for maximum storage. It's a good idea to invest in protective covers that will help extend the life of your tablet.
Guest Blogger: Marnie Smith is a freelance writer for a few San Diego publications, though she is based on the Los Angeles area.