Breaking Past $1M in Remodeling: Typical Characteristics of the "Take-Off Stage"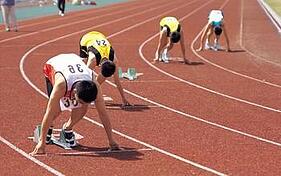 (Note: This is the second article in a series of articles written specifically for remodelers who want to successfully break past doing $1M/year in installed sales. Click here to see a list of all the articles in the seriesthat have been published.)
Every remodeling business and its owner are different from other remodeling businesses and their owners. This is because remodeling businesses are typically not designed, they just happen. As a result, both the business and the owner evolve forward based on and limited by the skills and knowledge the owner brings to the business.
Successful growth of the business depends on the owner
Hard working entrepreneurs have what it takes to get the business going, but most entrepreneurs lack the business skills, practical experience and insight to successfully grow a remodeling business past $1Million. This doesn't necessarily mean they shouldn't do it or they should replace themselves as the business leader. It does however typically require they get the outside assistance and guidance needed to help make the required changes happen.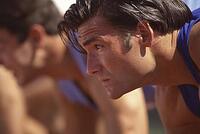 This stage of business growth is what I refer to as the "Take-Off Stage" for a remodeling business because either the business takes off successfully, or it doesn't. Another way of looking at it might be either the business owner commits to doing it and doing it right, or accepts the status quo of accidental and unplanned growth.
In this article, from a high level perspective, I want to share some typical characteristics of a remodeling business on the doorstep of the Take-Off Stage. If your business has already started on and or put these items in place your business is at that critical point where you must decide to remain a contractor or become a construction business owner. Putting off the decision can lead you and your business from controlled chaos into what I call disorganized chaos; where discovering and dealing with fires everyday overwhelms the business owner and prevents proactive business growth activities.
Typical Characteristics of Take-Off Stage
Produced volume somewhere between about $750K to $1.2 Million of installed sales. Note: Volume can range because for example if your markup is really low (10%) you might be installing as much work as a remodeler using a very high markup (75%)
Through experience an advanced schema has developed in both the owner and a few key employees. As a result:
o The business has learned to identify who their ideal customers are and why.
o The business has begun to focus on customer and project niches that help stabilize sales, production and profitability.
o The business is purposely beginning to use systems and processes that serve the customer, not just the business; such as Design/Build, prescheduled project meetings and the Lead carpenter System.
Computer and software use has increased dramatically, but consists of segregated off the shelf solutions.
The owner is working many hours, performing multiple job descriptions and for the most part is just keeping up with day to day activities.
The owner realizes what he he/she is currently doing will not take the business to the next level.