All I Want For Christmas Is A Real Business Management System Software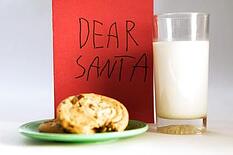 Its Christmas time and I like to get presents. Being surprised is always nice. But when you get what you asked for it can be even better. If Santa is listening here's my request:
"I wish that someday the residential construction industry will have a true single solution business management software system"
I know some companies claim to have a full or complete system, but I have yet to find one that really does. Most handle the front or back end of the business, but I have yet to find one where the front end supports the back end.
Santa, please give these specifications to your elves
First, the product would be one system, not a bunch of systems and or disparate apps.
I'm looking for a system that actually does include everything a remodeling or construction business needs from cradle to grave for each prospect, customer and project.
It needs to be web based so the entire team can have access to it whenever they need to; office and field staff.
It would be designed and built by a company that actually understands how a remodeling business should be run, and includes best practices that will be adopted; not adapted by the users.
I want to be able to assign tasks and duties to employees, prospects and customers, and I want to be able to track and verify whether things are getting done and done in a timely manner.
I want a system that helps me see and know things are under control so I don't need to always take over control of things.
It would include the ability and the requirement to do things like first creating a financial budget. Then it would use the budget information to calculate and automatically apply the markup the business needs to use to reach its overhead and profit requirements.
It would include the ability to create a strategic and measurable marketing strategy including the ability to schedule and assign fulfillment of marketing tactics included in my plan and budget.
The system would tell me if the marketing tactics being used are actuality providing the intended ROI.
The system would include a dash board of the key metrics the business needs to keep and eye on to know if things are on track or not; against the business' plan for things like budget, marketing goals and sales goals.
A system that would help me implement and manage a profit sharing program that is accurate and fair to both the employees and the business.
Estimated costs for labor hours added to an estimate will automatically be based on the true burdened labor costs for the business using it, based on that budget that was entered.
When time cards are entered into the financial module the actual burdened labor rate of the employee who did the work will be reflected in the job cost reports.
A system that can provide true apples to apples comparison of estimated to actual job costs and estimated to actual overhead costs.
One that includes an estimating system that actually generates an accurate materials list I can order with, as well as detailed work orders for employees and subs.
One that warns you how much money you will lose, or alternately, how much more volume you need to sell and produce, when sales staff may be tempted to drop the price below what the system says is the recommended selling price.
One that helps make sure my company, my employees and my subs are complying with the RRP Rule and relevant OSHA requirements.
It would come with training that goes beyond just how to use the software. The training I am imagining would include clarity on the "HOW" and the "WHY" the best practices included within the system work and contribute to a successful business.
Santa, If you like my specs so far let me know, I can keep going…
Many may say that I'm dreaming, asking for the impossible...

I disagree.
I truly believe it can be done if the right company and the right experts work together to make it happen.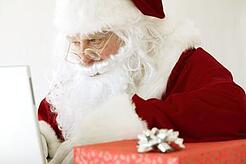 So Santa, if you really want to make me happy this Christmas please make sure I find the system under the tree on Christmas morning. If your elves don't have the skills or knowledge to put it all together have them give me a call. I've got the specifications and best practices part under control. If you have elves who can design the software and write the code together we could get it done in time for Christmas next year and make a lot of construction business owners very happy!
Feel free to use the comments area below if you want to add to the list. Only contractors who have been nice though!
This is the first blog article in the "All I want for Christmas" series here at the Design/Builders Blog.
If you would like to contribute a guest blog for the Design/Builders Blog email Shawn with your suggest topic.