Software Expert Offers Advice For Owners Seeking Contractor Business Software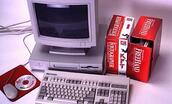 I recently did an interview with Forrest Burnson, the research expert at Software Advice, a company that reviews remodeling software and connect buyers with software vendors. Here are my questions and Forest's answers. I hope you find them helpful.
Question #1:
Lots of contractors I work with and others I speak to are looking for an all-in-one solution for their residential remodeling businesses. So far they and I have not found one that is really "All-in-one". Are there any true "All-in-one" systems out there for the $2M and less remodeling contractor? If not, why not and what can business owners do?

Answer:
It's true that traditionally, there haven't been many "all-in-one" systems targeted toward small home building/remodeling firms. However in recent years we have seen a number of offerings pop up for this industry segment, and the older legacy vendors are also starting to target smaller firms. Now, the issue is whether these newer, cheaper offerings will have longevity in the market. There's always the chance of acquisition or the vendor going under, which might be a good argument to stick with systems that offer subscription pricing as opposed to a significant upfront investment.

Question #2:
Can you offer some advice and guidance to business owners who want to look into and qualify the appropriateness of software for their business needs? Maybe offer a best way to get started?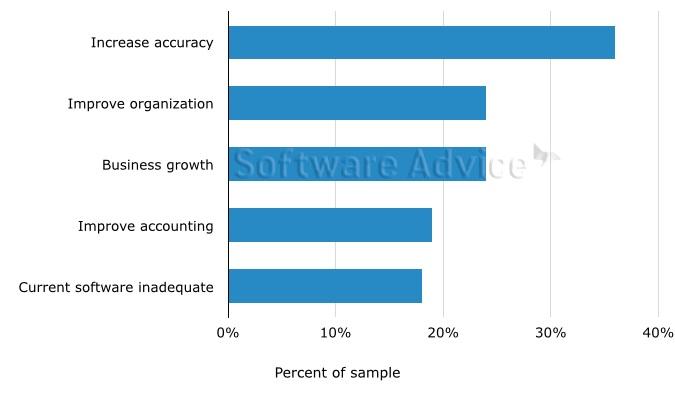 Answer:
Well, I do have to plug our service here at Software Advice—we offer free phone consultations to prospective software buyers to help them find the best system for their needs. Always, always, always demo a system before making the commitment—and get people on your team to demo it too, if they're going to be working with it.

Question #3:
Many old school business owners are hesitant to consider cloud based programs, citing their concerns for access and security. Can you offer some pro/con advice for business owners trying to decide between using desktop and cloud applications?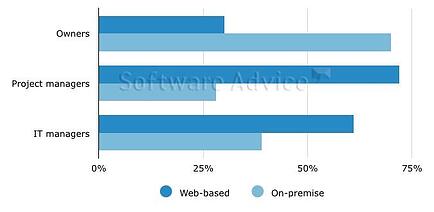 Answer:
While both offer their advantages and disadvantages, the trend is definitely toward the cloud. In the construction industry especially, there are so many benefits to the cloud—mobile access, more streamlined collaborative processes, typically better document control, etc. I do think there is a misconception that the cloud is not as secure—if the proper procedures are being followed, it's no more risky than a traditional on-premise system. That said, it can take more diligence to ensure that a cloud system is as close to 100 percent secure as possible (no system will ever be 100 percent secure). Lastly, in terms of cost, cloud systems will generally be cheaper in the long-run as you will have to invest less in hardware.
Question #4:
My experience shows that almost every remodeling business owner reinvents the wheel of doing business; therefore every one of them has a different business model to support. This can make it difficult to find a software to support how they already do business. Plus, setting up the software to support the business can be challenging because most owners of smaller businesses couldn't explain in a logical order how they do business, it just happens. Can you offer your thoughts on this reality as it relates to choosing software and getting help setting it up so it is actually ready to use?

Answer:
The way you describe how small businesses operate is pretty spot-on—there's going to be a certain 'method to their madness' as they grow, with ad-hoc solutions becoming their modus operandi. So there is a little give-and-take; no matter what, you will have to conform some of your business processes to jive with the software system you've deployed. That said, some of the more complex systems can be quite flexible, and the vendor will typically work with the client to customize the system to fit their needs. Those systems tend to be costlier, so again, it's a give-and-take situation.

Researcher Bio: Forrest Burnson is a Market Research Associate at Software Advice, where he covers the construction, inventory management and supply chain markets. He graduated in 2011 from the University of the South with a degree in political science and French studies. In 2013, he graduated from the University of Texas with a master's degree in journalism. During his second year of graduate school, Forrest was a fellow for News21.
Prior to joining Software Advice, he was a writer and researcher for Global Water Intelligence. He has also written for a number of other outlets, including the Texas Tribune, the Austin Business Journal, Market News International and the Austin American-Statesman.