As Construction Recovers, Look at Business Operation Tools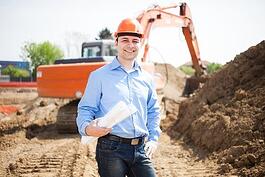 The construction industry that drives so much of the contracting business is steadily gaining throughout the nation. U.S. News & World Report reports that new home construction grew almost 22 percent in 2014. Moreover, builders themselves are optimistic, according to the National Association of Home Builders, which reports its members have seen an increase in "serious buyers."
This is great news for the contracting business. But with the recovery still a bit fragile and lenders reluctant to release loans, smart contractors need to be able to respond to work requests quickly. This means working smarter, including the work that runs the business. Luckily, there are tools that can let them focus on their craft and leave the business end in responsible hands, too.
Outsource Complex Financial Tasks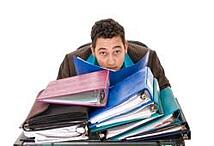 Lots of small businesses, including many contractors, outsource accounting services like payroll and tax preparation. This is a smart move; tools like QuickBooks and NetSuite are constantly improving their services and lowering their costs. Even better, they are hosted online—in the cloud—so they can be accessed from any secure Internet site, reports Forbes. Online accounting services are very good choices for new firms and small ones that do not have a large enough accounting infrastructure to handle all functions and future growth. They're also heavily focused on security and maintaining backups of their own clients' data.
What about revenue management? This is not part of standard accounting services like QuickBooks. But managing your revenue is how your company stays afloat and can perform tasks like payroll and paying your own suppliers.
Customer management firms like Chargify have filled this important gap, providing clients from businesses of all sizes with online, cloud-based services that include:
Accepting payments from several sources, including ACE, eChecks, PayPal, and credit cards.

Issuing refunds.

Emails to customers that handle electronic invoices and receipts, payment reminders, and upcoming credit card expiration dates.

Coupons and discount redemption.
Best of all, these online services guarantee their accuracy and post solid customer ratings.
Go Online for Business and Legal Filings

Most contractors are small businesses but still have to file the same paperwork as the big guys. Unlike the big guys, they don't have in house attorneys and generally don't have time to run downtown to talk to a lawyer about filing for a business license or how to get a federal EIN.
Online legal services can help with the routine legal issues that don't involve the courts. Services like Legal Zoom and RocketLawyer provide small business owners with information and assistance that can help them understand how to address common legal topics that often arise in the course of business, such as:
Whether to file as an LLC, partnership, or S-corporation.

Steps to take to ensure corporate compliance.

Debt collection advice.
Subscribers also get access to common legal forms like employment contracts, cease-and-desist templates, and nondisclosure agreements. On call lawyers are available to answer general questions around the clock.
Go Online for Office Software
Perhaps the biggest online industry is office products like word processing and spreadsheets.
Small businesses used to shell out a lot of money for office software and then spend more on antivirus software, backup systems, and of course upgrades. They don't have to do this anymore with online services from well-known companies like Google and Microsoft.
To get Google's free online office products, just open a free Google account which includes the famous Gmail email service and more free services:
Online drive that stores virtually any kind of document uploaded to it.

Word processing.

Spreadsheet.

Presentation slide.

Forms.

Drawing tool.
If you or your office staff can't live without Microsoft Office, the online Office 365 delivers the full suite of Microsoft products, including online meeting services, upgrades, and security. Prices start at $12.50/month.

Guest Blogger: Ruth Ann Monti is the founder of TimeStorm Communications, which provides original content, copywriting, social media and marketing services for entrepreneurs and small business. She lives with her son and two dogs in sunny Scottsdale, AZ.