Will Drones Be Watching and Servicing Contractors In The Near Future?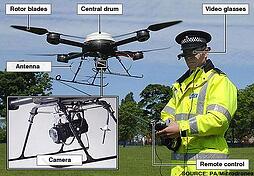 Drones may soon become part of everyday life for contractors. Depending on their purpose, drones could be a contractor's helpful friend or his worst nightmare. If your business has something to hide there could be danger from up above. If you need a quick delivery a drone may soon be the method of choice. Either way, you might want to make sure you have your hardhat on, both to protect yourself from falling items and to avoid an OSHA violation.
If you think my imagination has run wild check out the video below. For about $1200 bucks you can get a pretty easy to use drone that will communicate with your IPhone. I watched it and it got me to thinking about how contractors and others may use drones in the near future. I encourage you to watch it and imagine ways you could use one for your business. After you watch it check out my short list of likely uses for contractors, the government and even the vendors you do business with.
Here are a few ideas that came to me after watching the video
Ways contractors might use drones
Measuring the roof without pulling out a ladder.
Check the condition of the chimney flashing.
Jobsite fly around replaces the walk around to see how things are going.
Create bird's eye view before, during and after videos or photos of your projects to use for marketing on your website.
Ways vendors might use drones
Fast delivery of that one joist hanger you're missing so you can put the floor sheathing down and get the wall framing going
The local print shop delivers the three copies of the plan set you need to apply for that building permit this afternoon.
Your exterior products supplier sends a drone over your job site to measure the roof and then gets the materials ready for first delivery in the morning.
Here are a few ways the government might use drones to keep an eye on contractors.
OSHA inspector uses it at a large development project to scan the entire site for violations. Site conditions are all recorded on video and individual clips of each offense in action are included as part of the violation notice the GC receives.
EPA can do RRP inspections at will. The camera software in the drone has the ability to recognize ladders and the drone is programmed to only fly by homes built prior to 1978.
Your State DEP sets up their drones to fly by all DEP sites to make sure all water management requirements are in place and any land clearing work completed doesn't exceed what was approved.
Predicting the future or pure fantasy?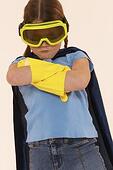 I first came across this topic in a discussion posted to LinkedIn by Alec Caldwell. One commenter said Caldwell was "fear mongering" and suggested he get a grip on his imagination. I disagree and think the uses for drones will only be limited by our imagination or government regulation. We'll have to see which one wins out.
Here is one example where the government used drones to help convict a North Dakota farmer, claimed to be the first case of its kind.
How about you? Is this science fiction or can you imagine other uses for drones that would help and or hinder contractors?