The Marketplace is Improving; Are You Sure You Are Working With The Right Vendors?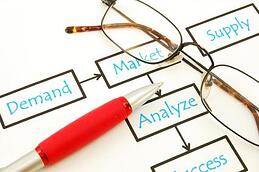 The marketplace seems to be picking up for contractors. Many are reporting increased leads and sales. With increased demand for the products contractors need to build their projects we will definitely see supply and demand challenges with local lumberyards, the big boxes and specialty product vendors. This supply and demand challenge is one of the reasons many in the construction industry are predicting as much as a 25% increase in cost on many building products. Although contractors need to be aware of these increases as they price their projects, I suggest they also need to make sure the vendors and suppliers they purchase their materials and products from will be prepared for the increased demand.
If you are a contractor who has been buying on price from vendors who have been selling on low price to get your business, you might want to think twice. If that vendor has a good business, low or no debt and is using efficient business systems and technology to keep their costs low, you may be OK. But if your vendor has very high debt, has cut back on staffing, equipment and service, just so they could sell at low prices, their business may not be prepared for a surge in sales as the economy improves.
Choosing and keeping the right building product dealers for your business and your customers
Here are some things to think about regarding the vendors you are currently using. This same list can also help you decide which vendor or vendors you should work with going forward:
Many lumberyards and specialty dealers are short staffed. To save money and to stay in business many of these businesses have reduced staff during the recession and often times the people they let go were the higher paid employees. If this is a tactic any of your suppliers used they may have let go many of their most knowledgeable staff. The remaining staff, often less skilled and far less knowledgeable about building products, construction and contractors, will be challenged to serve contractors as the number of contractors doing work and buying materials picks up.
Building product suppliers who have high debt may not be able to finance the cost of increasing their inventories to keep up with the predicted supply and demand challenges as the economy improves. If this happens at your supplier you may find that many products, even common commodities like framing lumber, will be out of stock. Imagine going to the lumberyard first thing in the morning to get the materials you need to frame a deck or reframe that kitchen, only to find out you can't get what you need. To keep working that day you might have to pay for longer lengths than you need, or might even have to drive to a different supplier in the hopes that they will have what you need so you can work that day. Remember, if you lose two hours chasing materials, in reality you also lost two hours of productive time on the job. That would mean you lost a total of four hours you could have billed your client for if the materials were already at the jobsite.
Lumber and building materials dealers who cut back on staff may also be challenged to help you sell to your customers. If you had a customer who wanted to see the door, cabinets or windows you recommend, will you be able to send them down to your local supplier to see the products they are looking for? What is the condition of the showroom? Is there going to be anyone there to make and take the time to meet with and help your customer? Will the person working at that dealer have the sales skills, product knowledge and knowledge about you and your business to help you make the sale?
The risks of low price
Selling on low price typically puts any business on a path to failure. Sure, it may seem to help things at first when money gets tight. However, unless they can ramp up their businesses, and do so before the market place improves, they will be forced to play a game of keep up and catch up as their customers' needs and demands for products and service increases. Working with a low price vendor might seem attractive, but can you be confident they will have what you need when you needed it? If they require a deposit on special order items, are you confident they will still be in business by the time you expect delivery of what you ordered? What will your customers think of you and your business if their project start date gets delayed and or the completion date gets extended because you can't get what you need from your vendors to keep their project and your business on schedule?
Summary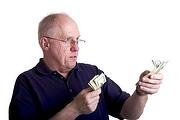 Choosing the wrong vendors by saving a few bucks on materials may cost you and your construction business lots of wasted time, money and the valuable referrals your business has enjoyed from what used to be happy customers. I highly recommend you choose your vendors wisely!