Guest Blogger: Kim Downs has been focused on building WOLF's brand and shaping product messages for 17 years. Her integrated approach to program development includes interdepartmental communication as well as common sense strategy resulting in programs that work. She has a steadfast belief that building a marketing plan doesn't require an unrealistic budget. Kim contends that even small, meaningful steps can do wonders in building a brand.
How Contractors Can Sell Themselves - Without Selling Themselves Short
Last month Shawn posted a blog warning contractors of the price shopper titled "11 Common Traits of People Who Buy Remodeling On Price". He explained two types of prospects who price shop remodeling; Those who are driven to pay as little as possible and those who simply don't know what else to consider so they base their decisions solely on the bottom line.
I think the biggest problem is that consumers just don't know what to expect. HGTV has been a blessing and a curse for our industry. Because of shows that do a major project in 2 days for just $1000, people have gotten the idea that improvements are not only easy...but cheap.
Rather than chastising their ignorance, you need to educate them during your sales process.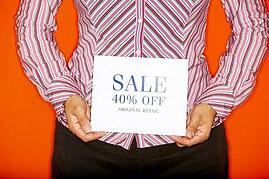 Unfortunately, I agree with Shawn when he stated that many contractors are terrible salespeople, so they have to sell on price. If that's you, then you really need to ask yourself if you've actually invited the "haggler" to contact you. If your brochure, ad, website or any other selling tool you use promises "Best Prices", "Affordable Service" or "Small Cost for High Quality", as Jeff Foxworthy would say…"there's your sign".
If this sounds like a lot of the potential customers you talk with, it's time to get tough. Not on the prospect…on yourself! You need to do a better job of selling yourself and not the job. So how do you sell yourself, without selling yourself short? The easiest way to do that is with your website.
By the way, if you're saying to yourself, "Wow, I don't even have a website," then that's an entirely different issue!
Website tips to help you differentiate your business

Tell your story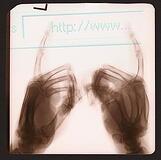 Most people do a bit of research before calling for bids. Make sure your website clearly explains your business philosophy, process, product choices and anything else that will help steer folks away from price shopping. Include lots of pictures. Before / After shots are great…and if they include the homeowners in the "after shot" better yet! Real people, real project, real happy!
Let others tell your story
When you buy something on Amazon, do you read the reviews before pushing the "Buy It" button? You can have the same type of "rating system" on your own website. Easier yet, add testimonials from the happy customers in your photos. But be sure to keep it current…and real. Many people visit a website multiple times before making the first contact. You want to be certain they see new images and comments when they visit so they know you're a busy professional with lots of satisfied customers.
Brag a little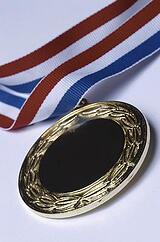 Have you earned awards or accolades from pertinent associations? Non-customers and peers giving you kudos speak volumes to a potential customer. Are you a Certified Installer for a particular product? My company offers perks and real benefits for becoming a certified installer of our products…and it has proven to make a big difference in our Certified WOLF Pro's sales process.
Get personal
People do business with people. You can be professional and still let your clients know a little more about you. A personal connection can build a level of trust and comfort that goes a long way in building a better working relationship.
Leaving out the dollars makes sense
Steer away from the phrases mentioned above and focus on the quality of your service, your process and the satisfaction of your customers. If you don't want your customers to focus on the price, then you shouldn't!
Watch for Part II
So now that you have your website crafted to sell, you need to understand how to make it an integral part of your sales process. In a follow up blog to this one, titled "Using Your Website As A Resume To Help You Sell", I'll share some suggestions for improving your sales process.
About WOLF: WOLF provides kitchen and bath cabinetry and building materials, marketing and sales support and financial services exclusively to independent LBM dealers in 28 states in the Eastern and Midwestern U.S. Since its founding in 1843, York, Pa.-based WOLF has evolved into a sourcing company that offers American-made, WOLF-branded products and other high-quality product lines. Learn more about WOLF at www.wolfleader.com and www.wolfhomeproducts.com.