Guest Blogger: This article was contributed by Carrie Van Brunt-Wiley, Editor of the HomeInsurance.com blog. Carrie has been writing insurance news and consumer information for HomeInsurance.com since 2008. She graduated from the University of North Carolina in Wilmington in 2005 with a B.A. in Professional Writing and Journalism.
Contractor Insurance Can Help Set You Apart from Competitors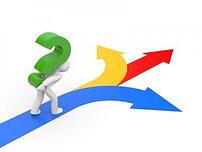 Always remember this: Your customers have plenty of other options. So you need to make sure that you stand out from your competitors. That's easy enough when you've done a job previously for a customer – your work speaks for itself. But what about when the customer has never hired a contractor? How do you differentiate yourself among a group of people who say they can do the same things you can?
One way is by assuring your potential customer that you have something that other contractors might not – especially the jacks-of-all-trades and the less reputable competitors that could be undercutting your prices because of a lack of expertise or experience or both. That "something" is general liability insurance coverage.
That's what will cover any damage in case you or an employee has an accident or makes an error that causes damage to a customer's property or that of a neighbor. You're probably thinking, "I never have accidents." But remember, this coverage will cover employees as well. Are you that sure of everyone who works for you?
Offer Proof of Coverage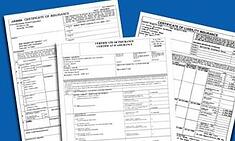 When you show your prospective customer your certificate of insurance, what you're really showing him is that you're taking responsibility for the project and anything that happens on the job. Ask the customer whether every contractor he's considering can make that claim. The Better Business Bureau also recommends that customers ask to see a contractor's certificate of workers compensation coverage. Again, you'll be demonstrating that you'll step up in case one of your employees is injured while working on the project. Remind the customer that otherwise, he or she could be held financially responsible if property is damaged or someone is injured while work is being done on their home.
Warn Them
Some contractors could claim that homeowners insurance will cover the customer in case something happens during a project. That claim is just not always true. And not only is it not always true, but if the homeowners has to file the claim on their own policy their premiums will likely skyrocket when the policy renews.
As a responsible contractor, you owe it to your customers to let them know that and to let them know you have the right coverage if there is a problem.
Remind them, also, that price shouldn't be their only consideration in selecting a contractor, neither should insurance. While having proper insurance and licenses should give the customer an idea of your professionalism, you also can prompt them to check references from your customers. Let them know there is a difference, and that a cheap project often can be just that – a cheap project.