10 Steps To Building A Successful Construction Company In The New Economy
For the last five years or so many construction business owners were operating their businesses in survival mode. With the economy improving and residential construction activity picking up many contractors will be looking to grow their businesses again. If you are looking to grow your business here is my list of 10 steps contractors should take to make the switch from surviving to thriving.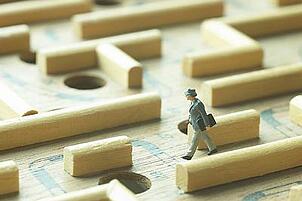 10 Steps to successfully growing your business
You can't do it all; no matter how much you try. Find the right people with the right skills and personalities to be part of your team.
Hire and properly train employees before you already need them and their required skills up and running.
You are not the Energizer Bunny! Make sure you have a plan for recharging your batteries and keeping up the motivation you will need to make your dream business happen.
Work on your leadership skills and make sure you understand the difference between leadership and management. Good employees want to be lead, not supervised.
Be careful about and watch your overhead expenses. Many construction businesses failed during the recession because they could not cover the cost of the overhead they were committed to.
Know the costs of doing more business before you do more business so you can use the right markup to price your jobs profitably.
Before you actually increase your overhead costs test the marketplace you plan to work in to make sure you can sell at the increased pricing you'll need and can sell enough work at that price. Consider if you are in the right market to do business but also if you have the right marketing and sales skills in place.
Be sure to price your work for the actual costs you will incur at the time you produce it. Labor and many material costs are expected to go up dramatically before the end of the year. If you like the idea of an extended backlog of work find a way to protect your planned profits from escalating costs.
Know your limits. Do what you can yourself but get the professional help you need to do things right; to avoid costly mistakes, increase the likelihood of success and maximize the results for your all your efforts.
Revisit number one above. Share your plan and your measurables with someone who can and you will allow to hold you accountable to following your plan and achieving your goals. Make them part of your team.
One more thing; Make sure you are thinking about retirement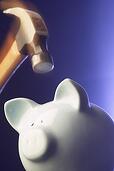 A recent study by the National Institute on Retirement Security found that the median retirement savings of households nearing retirement is just $12,000. What would you think of a business owner, ready to retire, who only had $12K saved for retirement? If you sell your work and services on price, consider that you are contributing to your customers' retirement funds at the expense of your own!
Money is made during the sale, not during production!