Managing Risks With The Right Design/Build Insurance Options For Your Business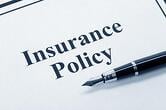 Managing Design/Build risks for any entity is something that requires careful consideration. There are many differences between design-bid-build projects and design-build projects. One of the most prominent differences is insurance coverage. In both types of projects, all parties share goals and yet have individual concerns. Since contractual relationships in these two types of projects vary, so do the methods of balancing risks. If offering true Design/Build, the business owner should identify the risks typical to the project types, work practices and customer types the business pursues.
For insurance issues, we turn to our friend Tom Messier, CIC of Mason & Mason Insurance. He has recently published an article delving into some of the particulars of managing design-build risk. In the full article Tom details things such as understanding liability concerns, solving insurance deficiencies, and the importance of bonding. Here are a couple of highlights from the article that Design/Builders should be aware of if considering Design/Build Insurance options:
Understanding Liability Concerns
If a problem arises when the owner has separate contracts with the designer and constructor, it is easier to distinguish whether the problem is a design flaw or a construction mistake. With Design/Build, that separation no longer exists. The Design/Builder should consider insurance coverage that protects his/her business and also needs to know what coverage options are available and should be carried by the subcontractors the business partners with.
Identify Insurance Deficiencies
For those who are relying on General Liability coverage alone, it is essential to have modifications made to the policy to cover the responsibilities inherent with Design/Build. Since laws are different from market to market, and because the individual options available are complicated, Tom suggests discussing the specific needs of your business with an insurance agent knowledgeable in construction and specifically the considerations when offering Design/Build.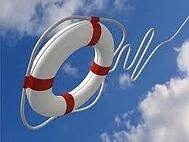 Unfortunately for me I had to learn about Design/Build Insurance coverage the hard way. Had my business added Errors and Omissions coverage before an alleged design problem surfaced on a project, my insurance policy would have covered the legal representation as well as the cost of that representation. The lesson learned was far more expensive than the insurance coverage that would have protected my business and my profits.