What Should You Do To Improve Your Remodeling Business In 2015?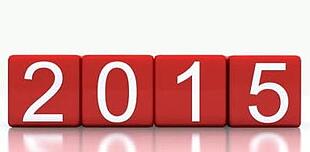 It's that time of the year when many forward thinking Remodeling Contractors contemplate and commit to the strategic business improvements they will make in the New Year. If you want to grow your business and or make more money in 2015 having a plan to help you get there will make it much more likely to happen.
If you already know what changes you need to make assembling your plan will probably be easy. But if you aren't confident about what to do you might just invest your time and money in the wrong areas.
Here are three important considerations to take into account before you commit to a plan:
First, make sure you work on the right areas in your business.
This may seem obvious but unless you already have a lot of business training and experience will you be sure you are working on the right things and in the right order? For example it might not make sense to work on your sales skills if you're to not confident you will be properly marking-up your estimates cover your new overhead costs as you grow. By making this mistake you might just be buying jobs instead of selling them and the growth could put you out of business.

Second, work to get your business in balance.
To help clarify what I mean by this suggestion ask yourself if your business has systems or a system. If you have systems maybe each system is working OK on its own, but by looking at it that way each might not be contributing as much to the overall success of your business as they could. On the other hand if you work to balance the advancement of each of your business systems in the right order they could better unite together to form a system that produces far greater results. Think of it like the cross pollenization of plants where, working together in balance, one plus one can equal three. But, sticking with the plant analogy, if you only water and fertilize half of your crop the weak plants will not be contributing as much pollen as the healthy ones and the overall harvest at the end of the growing season will have suffered.

Third, recognize your own weaknesses as the business' leader and commit to a plan of self improvement.
For example if you add employees so you can get out of the field will your personal management and mentoring skills be adequate for the task at hand? If you end up being a micromanager instead of a leader you may end up holding back inspired employees who want to grow. If that happens you could lose them as well as the investments you made in attracting them in the first place. Remember, most employees don't leave because they are not happy with the company they work for; most employees leave because of the boss they work under.
Do a business assessment before you commit to changes
Creating a solid plan for what you will do to grow your business is not easy for most remodeling business owners. Depending on your business experience it may actually be impossible to do. To help you assess where your weak areas are and what things you should work on you can download my free Remodeling Business Assessment Worksheet. By filling it out, it can help you see where your business is out of balance. In the example to the right the business is producing work faster than it is selling it, probably due to a lack of sales staff. With this information the business owner will have a much better idea regarding what areas to work on to help get the business in balance and grow it.

If you download and fill out the Business Assessment Worksheet please share some comments here about your experience using it and what it might be indicating to you. I bet what you share can be very valuable for other business owners.


Once you have your business in balance you will be closer to having a "system" instead of "systems".

Having your business in balance will also help you get your life in balance. Then you can continue working on advancing your business system and maximizing your income potential.