Five Great Books for Remodeling Business Owners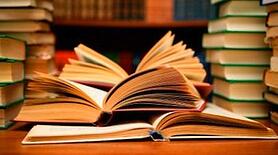 I have always loved reading to learn about new subjects. When I was first in business as a remodeler I read a lot of articles in trade magazines. They offered great ideas, best practices and sample paperwork or forms I could put to use right away. However, right about the time I sold my business I also started reading books on business related topics. After reading a handful of titles I came to the realization that the articles in the magazines were helpful and offered individual solutions for a variety of typical business challenges, but the books I was reading offered much broader and more comprehensive views about big picture business strategies and opportunities.
In many ways the books I read helped me understand how I had grown my business, what made me and my business more successful than many other remodelers and their businesses, and they helped me better understand why my business had salable value beyond just the value of the hard assets. I quickly came to the realization that, had I read those books much earlier in my career, perhaps I could have increased the level of success I enjoyed. I also came to realize that I would have dramatically reduced the time it took to build my business had I read those same books when I first started my business.

The books in the list I offer below fall into the top five books I think remodelers should read if they want to grow a successful business and reduce the total time it takes to do so. More importantly, these books can help remodelers avoid the frustrations, wasted time and wasted money that come with the trial and error approach of going it alone as a business owner. Even if you still can't build the business you want on your own after reading these books, you will definitely know what help you will need to get there
"The E-Myth Contractor" by Michael Gerber

This is one of several E-Myth books by Gerber. They are all worth reading, but if you're a contractor this one gets right to the point about what you need to do to build a contracting business that runs without you needing to do everything yourself and be there every minute of the day so things get done. If you ever want to sell your remodeling business, or at least be able to take an extended vacation, make sure you grab this book.
"Good to Great" by Jim Collins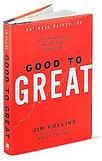 Many business owners are happy having good businesses. Others decide that their businesses, when compared to other businesses, fall into the good category; a term sometimes referred to as relative success. If you want more than just a good business Collins and his team has done the research to figure out how it's done. He offers some great strategies to consider as well as some great examples of companies and their leaders who made the jump from good to great. He also shares the importance of and the type of leadership required to achieve greatness.
"The Great Game of Business" by Jack Stack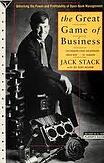 If you would like to have an open books business that involves all employees in the creation of and sharing of company profits you should definitely read this book before you do so and well before you start creating your plan. Not only does Stack share strategies for doing so, he lets you know the challenges to expect, how to get ready for them and how to identify employees who will never go along with the changes. He also shares a process to use to help educate employees about business financials relative to their job positions, how profits are earned and how they can measure their individual contributions in ways that are real for them. As I mention in my blog about profit sharing, businesses that share profits often earn more profit as a result!
"Selling the Invisible" by Harry Beckwith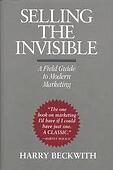 Back before the September 11th attacks my remodeling business was humming and qualified leads came in faster than we needed them. Then, after the attacks and up through February, we had only sold about $15,000 worth of new work. I had to do something to get the business back on track. That's when I found "Selling the Invisible" and it changed forever they way I looked at and did marketing. In his book Beckwick discusses the difference between the "outside perception" people gain of your business from traditional marketing and the difference a business can enjoy if its marketing projects the "inside reality" customers who do business with you come to know. Customers spend way more money to get something they consider different. If your business has an inside reality that really differentiates your business from the competition you will not regret reading this book.
"Managing for Excellence" by David L. Bradford and Allan R. Cohen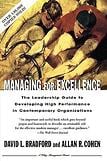 There are all kinds of books available on the subject of business leadership and I've read at least a handful of them during my career. In my opinion this is the best book on leadership that I know of. If you looking to not only be a great leader yourself, but also create a whole team of leaders at your remodeling business this is the book that best describes how. As a word of caution; if you're afraid that one of your employees might become a better leader than you, don't bother getting this book. As you will learn in the book, the only way you can become a great business leader and create a great business is to create other leaders who can replace you. If you want to sell your business someday you need to read this book.