How Contractors Can Build & Protect Their Brand Reputation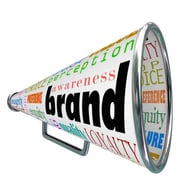 For contractors, brand reputation can make the difference between winning and losing a big contract. A case in point is DuPont. Over the past two decades, DuPont has built a reputation as a safety leader in the chemical industry, enabling its Sustainable Solutions unit to generate $3.9 billion a year training other companies in workplace and environmental safety. Now, that income is at risk after a series of fatalities, lawsuits, investigations, and fines have led the Occupational Safety and Health Administration to place DuPont on its list of severe workplace safety standards violators. Subsequent negative publicity has DuPont's clients questioning the company's safety reputation and whether or not they want to continue using them as a contractor.
DuPont is big enough to take a hit and recover, but for a smaller contractor, even a few negative online reviews can quickly add up to significant lost business and revenue. Whether you're a large or small contractor, it's in your best interest to keep an eye on building and protecting your online reputation.
Building Your Good Name
International consultancy and construction company Mace has won Building Awards Major Contractor of the Year recognition by committing itself to putting its clients first and providing superior quality and high delivery standards. As this illustrates, customer service is the foundation of a good reputation.
Construction management consultant Paul Netscher identifies ten variables that affect your company's reputation, all of which boil down to delivering superior customer service. At the top of the list is delivering projects on time. Delivering on promises instead of overpromising and underdelivering, rectifying mistakes, honesty, and quality are also high priorities.
Overall, satisfying and exceeding your client's expectations is the foundation of building a good reputation with your customers. Making a corporate commitment to achieving this ideal is a first step towards building a solid reputation.
Promoting Your Brand Reputation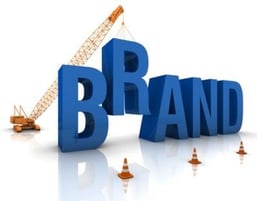 Delivering superior customer service lays a foundation for a good reputation, but in today's digital environment, it's also important to get customers to talk about you online. What customers say about you on sites such as Google Places and Yelp has a huge impact on your online reputation.
Your customers will definitely talk about you if they're not satisfied. Contractor Nation writer Richard Fencil says the biggest reasons people complain about contractors online include shoddy work, rudeness from company representatives, high or misquoted prices, not following through on promises to get back to customers, and keeping customers on hold too long. To avoid these issues, train your staff how to communicate with your customers
You should also take proactive steps to ask satisfied customers to post reviews of you online. For instance, after a project is completed, a sales representative can contact the customer to see how it went and ask for a review. Marketing representatives, office personnel, and project managers can also take opportunities to ask for reviews.
Providing online tools on your website to make it easy for customers to review you will increase your odds of getting good reviews. Amazon is a great example of how automation can facilitate customer reviews.
Managing Your Brand
Building your brand's reputation is one thing, preserving it is another. Within your organization, you have to make sure everyone's on the same page about your brand's core message and understands what image is to be projected to customers. Outside the organization, you need to make sure that your brand image is being communicated consistently in all your contact with your customers, both online and off. You also need to monitor what customers are saying about you online in order to ensure that your message is being received, that complaints are being addressed, and that any negative publicity is being met with a positive response.
Managing all this manually can be challenging, especially considering all of the contact you make with your customers and with all the websites and social media platforms that are out there. To make this easier, WebDAM offers brand management software which gives you a single interface to make sure your brand's image is being maintained consistently throughout your organization and across all marketing channels.
Handling Complaints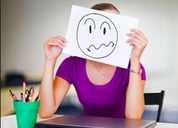 One of the biggest keys to protecting your brand's reputation is how you handle complaints. The most important step is to listen. Empathize with the customer's situation. Make sure you understand what the problem is before you attempt to resolve it, and make sure they agree with any resolution you propose before proceeding. If you can't resolve the issue yourself, find out where to best direct their complaint. The International Association of Professional Contractors provides more detailed guidelines for responding to customer complaints and negative online comments.