Updates on the Dietz Lawsuit About Reviews On Angie's List and Yelp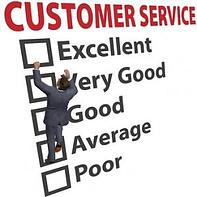 The recent lawsuit by Chris Dietz of Dietz Development against Jane Perez for her reviews posted to Angie's List and Yelp have captured a lot of attention. If you are looking for a place to find updates about the Dietz lawsuit I have created a page on my web site to share links to related articles and information.
(Click here to take the quick Dietz Lawsuit Survey)
If you are aware of related and appropriate articles and/or information please email the links for them to me and I will add them to the list included on the page.
Many contractors have suffered unjust negative reviews by disgruntled clients and consumer. This lawsuit may prove to have long term effects for all contractors. Stay informed so you can learn about and possibly effect the outcome of the lawsuit.