Guest Blogger: Paul Lesieur is a 203K consultant/contractor and writer within our industry. If you are interested in learning more about the 203K opportunity you can go to his websites www.203kloanmn.com and 203kcontractor. There you can also find some links to the HUD website where you can learn more.
203K Loans Mean Business Opportunities For The Right Contractors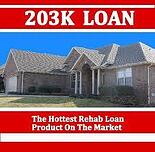 A HUD/FHA 203k loan is an insured loan where one loan payment covers the purchase and remodel costs. The 203K has been around for years and is by owner occupants to purchase, repair, and renovate a home. Or, it can be used to refinance if you are looking to do a remodel on your existing home.
Learn about these loans and you can have another revenue stream for your business, and we're talking major opportunity. I know one contractor who did 2 million in sales related to 203K last year and another who will do over a million in sales on just the203K work while still doing the high end kitchens he is well known for.
If you understand meat and potatoes contracting this is an opportunity, and the most successful 203K contractors are organized and detail oriented. The 203K requires patience and good communication skills and isn't for sloppy operations.
How to get 203K jobs
Best way to get going is to find a lender who does 203K loans, they are always looking for competent contractors. Realtors can get you some leads also, and advertising like I do gets me very good results. Just type 203K loans in your local search and see what comes up; those listings are your target.
There are two types of 203K loans
The streamline 203K is a loan where you can do up to $35,000 in remodel or repair costs and it can include paint, carpet, furnace replacement, kitchen, bath and many other improvements. It is not allowed when structural improvements are needed.
The full 203K loan allows structural work and just about everything homeowners want or need done. Luxury items are limited but not necessarily disallowed.
What contractors need to know about the 203K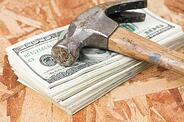 This is a great loan with a lot of upside for contractors. The money is escrowed and it's insured so you don't have to worry about a homeowner gambling it away at the bingo hall Friday night.
For contractors to get 203K rehab work from home owners or buyers they must be approved by the lender offering the loan. This usually means a credit check naming a couple of suppliers, some subcontractor references, customer references , license and proof of insurance. Some banks also ask that you have cash reserves, but not all.
Watch for Paul's follow up to this blog titled " Here's What's Involved If You're A Contractor Seeking To Do 203K Loan Work"