The Latest Construction Innovations That Should Be on Your Radar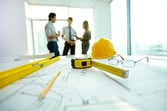 When it comes to your remodeling business, you want to be the best and stand leagues above your competition. But in a crowded field, this can be tough to do. Your customers expect professionalism and a job well done, which is what most of your peers are aiming to deliver as well. So if you're seeking that extra edge with your business, you need to also do this – and then some. One of the best ways to impress your customers is by staying abreast of industry trends, and the newest innovations that can save them money and improve their results. Here are a couple of the ones worth watching, in commercial and residential remodeling, along with some tips for keeping yourself in the loop.
Pristine Aesthetics in Commercial Remodeling
As any commercial remodeler knows, one of the biggest challenges in the field is executing significant structural changes without killing the aesthetics of the space. One of the most common needs in commercial remodels is the addition of roof opening frames that provide structural support for HVAC units, coolers, roof turbines, skylights, roof drains, roof hatches and other rooftop equipment. The problem many remodelers have found is that the traditional way of installing such frames required welding, which created a mess and often left the area damaged and unsightly.
A new innovation has come on the scene, called QuickFrames, which takes care of this problem. The bolt-on, adjustable, pre-engineered roof opening frames only require a wrench or impact driver during installation, so there's no need for the dangerous or ugly effects of on-site welding. Also, many warehouses are trending toward a white bottom deck (which welding would turn black) so using QuickFrames is an easy way to preserve the deck's clean white appearance. Keeping customers informed about the benefits of using an innovative approach like this will show your vast expertise in the field and that you're dialed in to their needs, which will ultimately help you win more business.
This video shows how easy QuickFrames can be installed, even as a retrofit
Personalization in Residential Remodeling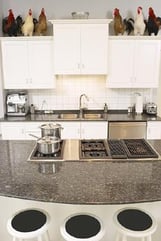 Just as marketing techniques have all been swept up in the concept of personalization recently, remodeling is not exempt from this trend. In fact, it's arguable that being adaptable to your customers' wish lists is the only way you'll succeed. You might be thinking – wait, isn't the practice of remodeling personalized already? Yes and no. Yes, because when you remodel a home, you renovate the areas your customer has specified. But it's not extensively personalized, since many remodeling companies don't take it a step further and find out how to tailor every bit of construction to the customers' wants.
For example, a hot craze this year is around making your home kitchen more like the commercial kitchens you'd find in a five-star restaurant. You may have a customer come to you and ask for a kitchen remodel, and they'll ask for everything from granite countertops to a modern backsplash, upgraded appliances and maybe space for a wood-burning stove. They'll think they've covered all the bases, but it's your job to share with them what more they can do. Show them how their built-in refrigerator and freezer can be customized to their preferences, and how they can even request a butcher block island countertop that allows for multiple workspace heights. The goal is to go beyond the usual suspects in every area of the home, and offer new and personalized changes that you can bet the customer would love.
Stay in the Know
Beyond the latest tactics and greatest new products, your success in the remodeling field also depends on how connected you are in the industry and how up-to-date you are with new information. The two best ways to flex these muscles are by attending relevant tradeshows and by reading important industry publications. Many large manufacturing firms participate in several events year to year, where they debut their latest developments. By attending pertinent conferences, you can gain new insight and make important connections. You may also have the chance to meet people who work in industry press, who could later turn into valuable resources when it comes to getting your company exposure in remodeling publications. And even if PR isn't on your agenda, simply reading all the big industry magazines can go a long way in educating you further about the field.

Guest Blogger: Rebecca Hasulak is a prolific writer and dangerous dreamer. She sharpened her skill with the written word while she was an Associate Editor of a beauty and pop culture magazine, and further during her time as a Public Relations Executive. Rebecca now writes and delivers PR services under her business Quotable PR, and is happiest when with her daughter and loved ones. Follow her @BecksChristine.