The Importance of How You Do Business as a Remodeler.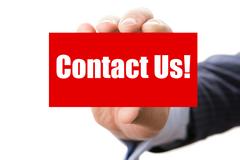 How you do business as a remodeler serves certain customers. And, just as there are many different customer types there are also many ways to do business as a remodeler. For example does your business charge for design or does it do it for free? Does your business help consumers pick out their products and colors or does it expect customers will research and find their own products? Do you offer fixed pricing, cost plus, T&M or all three? So, have you decide how you will do business and then stick to it as you prequalify prospects, or have you decided to do business whatever way those who buy from you want?
If you are fortunate enough to get referrals from past clients, do you want to do business with their referrals in the same way you had to do business with them? If you do business differently each time, will you even remember how you served the referring customer so you can repeat it? Is that what the referral is expecting or do they have their own plans for how they want you to do business with them?
The importance to your brand
Deciding how you will do business is one way to define the brand of your business and therefore the type of clients and project types it will attract. For example if you offer professional design, and charge for it, people who value design will likely do business with you and be willing to pay for it. On the other hand if you do design for free some consumers will like free and may be attracted to your business. However my experience as a design/builder was that people who want free design also expect other things for free. Which customer would you prefer to attract?
Become a specialist rather than a generalist
If someone asked you how you do business what would you say? Have you already decided and defined it? Or, would you be at a loss to explain it in a logic order? If you do business differently, depending on who you take on as customers, what will you decide to say next time someone asks you? Will your answer attract or detract the prospect you are in front of? Are you hoping they just won't ask?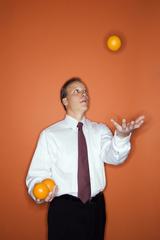 Managing one way of doing business is hard enough. Do you really want to manage an unlimited number of business methods?
Rather than think you need to serve everyone why not decide who your ideal client will be and how you will do business, to both attract them to your business and serve them like they have never been served before by any other remodeler.
Remember, if you are just like all the other remodelers you will become a commodity and will be forced to compete on price. If you stand out as different, and customers want different, they will have little choice but to pay the price to get different.
Who's running your business anyway?
Related articles:
Contractors and Remodelers: Decide Your Niche and Then Go Get It!
Three Ways To Get Fewer Leads But Close More Remodeling Sales
If One Of These People Asks, Can You Explain How Your Remodeling Company Does Business?
How A Contractor's Web Site Marketing Can Speed Up The Sales Cycle