How One Contractor Is Keeping His Prospects and Customers Happy As The Economy Rebounds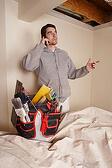 As the remodeling marketplace picks up the amount of work a business owner must get done is also picking up. The challenges of keeping up can become multifold depending on the type of work you sell. For example, for many full service remodelers, not only is the number of projects increasing, so is the average project size and therefore the number of details to be handled for each project. If you downsized your staff during the recession to control costs you might want to consider staffing up again if you want to keep your customers happy and help your prospects make quicker buying decisions. Another good reason might be that you want to have a social life again someday.
One contractor's success story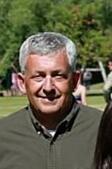 One of my coaching/mentoring clients, Joe Levitch of Levco Builders LLC in Boise ID, recently shared with me that he was having challenges getting prospects to pick out products and make decisions during the design phase. This prevented him from finishing up their agreements in a timely manner and getting new jobs started. He was also having problems finding the time for ordering and procuring products during production as well as closing out jobs due to the number of small details to be managed at the end. All of this was getting in the way of Joe growing his business and being able to keep up with the pace of sales. He shared with me that worrying about getting everything done was often times getting in the way of being "fully present" at meetings with clients and prospects. Joe referred to it as feeling like spinning plates in the air. He said he didn't want to get to a point where he dreaded another new lead phone call coming in and wanted to be sure he served his clients in the best way possible.
To address his challenges and take advantage of the opportunities of a recovering marketplace Joe created a job description detailing the help and skills he was expecting and used it to recruit and hire the right person to add to his team to work with him and his clients. By working together with his new hire Joe reports that he now has time to work on the future while his new office person works on the current.
So far so good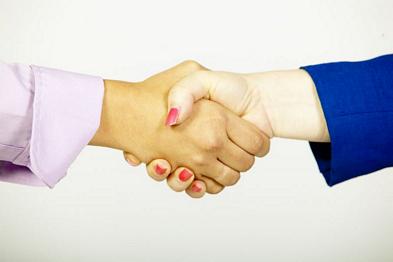 The changes Joe has made provide a better level of service and attention to current prospects and customers, and, at the same time, gives Joe the time and ability to also fully focus while meeting with new prospects for the first time. By sharing the workload with the right person and using the right process Joe has improved the service his company delivers and his customers are very happy. He says he now looks forward to working with new prospects as their calls keep rolling in.