How To Create A Ladder Of Opportunity For Your Employees
Note: This is the second article of a 3 article series on this topic (Click for article #1)
Look ahead to where you want to be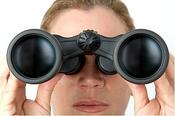 Creating a ladder of opportunity requires that you create a vision for where you want your business to go and how you will make it happen. It also requires that you sell the vision to existing and recruited employees. Help them see the vision and growth plans of the company so they can see where they have opportunities to fit in and contribute to the growth as well as, at the same time, accomplish their own personal goals.
The Ladder of Opportunity strategy requires that you develop a career planning strategy based on a deliberate balance between how the company needs to grow and how employees envision their roles. For example, a designer who possesses previous field and production management experience will likely generate designs that are easier, more efficient and cost effective to build. Projects designed using such experience are also more likely to be consistently profitable.
Grow or get out of the way
If qualified employees do not see themselves as part of the evolution, you must either decide to keep them in their current roles, if possible, and/or realize that you will eventually need to hire someone else to fill future positions as the business grows. Be sure to seek out and retain the right people on your bus and take the wrong people off of the bus. Tolerating poor performance from some employees may give the wrong message to the more motivated workers.
For smart employees, climbing the ladder of opportunity in a growing business means that someone else may be on that ladder rising right behind them. Aspiring and high performance employees may become frustrated and lose motivation if they are held back in their career paths due any inability to climb the ladder of opportunity. This being the case be watchful for the employee who tries to sabotage or hold other employees back as a way to maintain their status.
Managing career paths
Establishing employee career paths that benefit the business requires that you create a plan to Design/Build both the business and its employees. Decide where you want to take your business, what employee skills are needed to get there and how you will incorporate those abilities into your team's existing pool of strengths.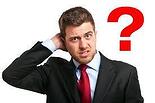 To help manage the process of building employee skills, avoid mutual mystification. Clearly detail your vision and sell the goals involved to your team members. Ask for a commitment for this required growth, both personal and professional, from each team member. Ask them how they see themselves fitting into this vision. Employees can choose to grow with the company, or, to be fair, perhaps they should be told that the company will out-grow them.
Be proactive with job descriptions
As an added caution, be careful not to develop job descriptions based on who you already have on the team. This would be like Design/Building a project for a client by only using the left over and miss-ordered materials that are collecting dust in your warehouse. How could you fulfill the purpose of the client's project if you limit the design in such a way? Instead, Design/Build your business by creating job descriptions specific to your company's vision and the path required to achieve it.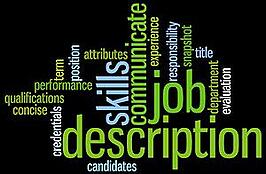 If you are the business owner, create job descriptions for employees who will complement the skills you bring to the business. This helps you to concentrate on what you are best at and/or prefer to do yourself. If you plan to eventually give up certain responsibilities, keep an eye out for your replacement and include mentoring as part of that person's career path. Mentoring helps socialize the employee into the nuances of the already established norms and values of both the job position and the company.
Watch for the follow up to this blog (article 3 of 3) which will be titled "How To Make The Ladder Of Opportunity Happen"
Related articles:
Article #1 of this series: Successfully Grow Your Business By Creating a Ladder of Opportunity For Employees
Article #3 of this series: How To Make The Ladder Of Opportunity Happen At Your Construction Business
Government to Contractors: Start Hiring Convicted Felons!
Mentor Me, Please - Gen Y Business Owner Offers Peers Advise
Contractors: How To Work With Generation Y From One Of Them
Gen Y Member's Advice To Peers: How To Develop A Good Work Ethic