EPA Finally Going After Firms Not Certified Under RRP Rule?
The EPA's Renovation, Repair and Painting rule (RRP) came into effect in April of 2010. Since that time over 100,000 firms have been lead-safe certified by EPA, and about 20,000 more have been certified or licensed in the twelve states authorized by EPA to take over the rule. And, approximately 450,000 individuals are now Certified Renovators after having been trained in lead-safe work practices.
These numbers might sound impressive to the lay person
Even EPA has continuously touted these numbers as great progress. However, there are at least 650,000 businesses in the United States that claim most of their revenues from renovation work. And, many other businesses from industries other than construction and many landlords also perform work that falls under the RRP rule. I estimate there are at least one million entities that should have been certified to do RRP work by now if EPA was actually enforcing the RRP Rule intended to protect children from lead poisoning.
Report card update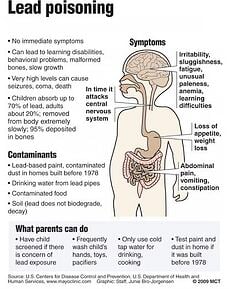 Last year at this time I posted a blog on RRPedia that was a report card on how I thought EPA had been performing regarding the RRP Rule. I just finished re-reading it and, unfortunately, not a whole lot has changed in the past year.
The lack of adequate enforcement leaves a false sense of protection for parents and citizens who believe their government is protecting our young children from the dangers of lead. Many contractors and others believe EPA's lack of enforcement has actually caused an increase in the poisoning of children as a result of the rule. This very same consideration was shared with EPA by stakeholders well before the rule went into place. Their argument is that illegally operating businesses are getting an unfair competitive advantage because they can sell jobs at a much lower price by avoiding the required work practices. Homeowners unaware of the rule and or the real dangers of lead poisoning, looking to save money, buy from these illegally operating businesses.
Here is one contractor's way of assessing the situation and his opinion about the rule:
Has EPA finally taken action?
Recently EPA has finally publicly recognized that too many firms are still operating without the required certification, have not following the required lead-safe work practices and "may" be putting children at risk for lead exposure.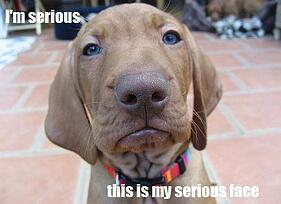 EPA claims it wants to level the playing field for those contractors who are already certified. But, rather than go after these firms and bring them into compliance, EPA has decided to send them a post card. You heard that right, rather than do enforcement, they are sending out a post card.
EPA is mailing a postcard to non-certified contractors in target areas around the country in states that have significant amounts of older housing. According to EPA, their goal is to "remind" these contractors of their obligation to become certified. I guess EPA assumes they forgot to become certified so they need to be reminded.
How effective do you think their "reminder" campaign will be?
Note: Thanks to Paul Lesieur for his musical talents and humor in the video above.