On Your Contractor Web Site, Qualify, Don't Disqualify Your Prospects

When you write or have others write content for the pages of your web site and your blog, make sure what you write doesn't offend visitors or make them feel dumb. (Unless of course that is your plan!) Recognizing this potential challenge can make the difference between purposely qualifying your web site visitors and making them feel disqualified. Let me explain.
Help visitors prequalify themselves
One important and valuable way to use your web site is to help visitors prequalify themselves. By this I mean let them use the content you post as a way to determine whether there is a good fit between what they are looking for and what your business offers. Think beyond just products and project types. What is probably more important, to both you and them, should be how you do what you do and how your business operates. For example, if you charge for design and or estimates, let them know that. If you don't leave your proposal behind unless they sign it and give you a check, let them know that too. Using the two examples, the point is if they want free design and your proposal, to use one or both as bidding tools, they won't be contacting you. Instead, they will move on to another contractor who will.
Now, just because you tell them how you do business doesn't mean they will be motivated to do business with you. So, share with them why, what and how you do what you do could have a value to them.
Never assume they know, tell stories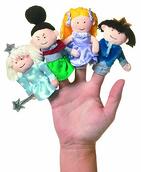 If they have already experienced what you offer, either from already working with you or from working with another contractor, they might already know the benefit(s). The thing to keep in mind when you are writing is that you won't know what they know and what they don't. We all know what happens when we assume. So, don't just tell them about what you do, tell them stories about how others you have served have benefited already so they can image themselves benefiting in the same way. If they don't see enough value to justify contacting you, again, they will move on. That is how you can qualify them, through what you write, but make them feel like they have qualified you.
On the other hand how you tell your story might just make them feel you have disqualified them. Do that and they won't be doing business with you. Here are a couple of examples of how the way you write your web site content might make them feel disqualified and how to avoid them:
You talk too much about who you don't do business with and why. Sure this may help the people you are describing go away, but it might also make good prospects go away because they find you too negative or judgmental. Instead, keep it positive and describe the people you want to do business with.
You offer your own opinions as to why people who look at or see things differently than you are wrong headed. Forget about making judgment. Stick to offering positive reasons for your opinions and your way of doing business. And if possible, share what your past customers have said to back up your reasoning.
You use technical language and or industry buzz words that consumers have never heard before and or they don't know what they mean. If you do this they may feel dumb, or assume that interacting with you will be over their head. To avoid these potential challenges skip the buzz words or offer links to definitions they can understand.
Catch and release prospects?
Keep in mind that visitors to your site might not yet be ready to buy remodeling or construction services. If they are in their research or discovery stage they will be looking for good information and a good contractor to eventually work with. Make sure what they find and read on your site helps them in their research and at the same time gives them a good impression of what it would be like working with your company. If they disqualify themselves from calling you, make sure they feel good about it. They may come back to nibble on your bait again some day!