How Contractors Can Make More Money, Faster and By Doing Less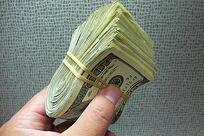 With only so much time in a day, contractors need to maximize the revenue and or gross profit they earn each day in order to cover business overhead costs and contribute to their desired net profit goals. Selling and producing more work is certainly one option to consider. However, why not implement ways to increase the selling price and earn more gross profit without having to do any more work in the field or add anymore labor costs at the job site.
Options to consider
If you want to increase your sales volume and earned gross profit you can either produce more work or increase the selling price of your projects. Here are a few things to consider:
Producing more work at the job site means you will need more labor and the project will take longer. Finding and keeping more employees busy can be challenging.
Increasing your selling price doesn't have to be limited to raising the prices of what you sell. Increasing your selling price can also be accomplished by increasing what is included in the selling price.
Assuming you mark up everything you sell, if you find the right prospects and sell them higher price point products than you have used in the past, your average sell price goes up and the gross profit earned on each job goes up as well, without adding more labor or days to the project schedule.
Also, consider that selling product options can be another way of increasing the sell price and earned gross profit, again without having to add any more time, do any more work or add any more labor to get the work done.
Here's one example of what I am talking about

At a recent Remodeler Summit event I participated in for Marvin Windows and Doors at their Warroad MN manufacturing facility, contractors learned about Marvin's new option of prefinishing the interiors of their window and door products. By selling this option to their customers, contractors can increase the cost of each window they sell by offering an additional service to their customers. And, they can do so without increasing the production time of a window project and without having to add any additional on site labor to their projects. The windows are prefinished at the factory, under controlled conditions and can either be prepainted or have a clear finish applied. Because the prefinishing is done off site, all the mess of prepping and finishing is avoided, no extra job labor is needed and the smell of any finishing products is avoided at the job site. Selling prefinished construction products can be a win-win, both of the contractor as well as the homeowner. Selling prefinished products means more gross profit earned for the contractor without doing any more work. The home owner benefits because more work is done in less time, with less mess and disturbance to their home and their daily lives.
| | |
| --- | --- |
| | |
Here's one more example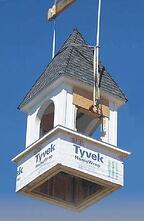 At a tour of Reliable Truss and Components Inc., a division of National Lumber in Mansfield MA, I found out they offer prefabricated custom structures and components. Using this service contractors can have components of their projects prebuilt and even prefinished in a controlled factory environment. The components are then delivered to the contractor's job site ready to install. Partnering with a vendor who can offer this type of service helps the contractor earn more money by doing less work in several ways.
The contractor can earn gross profit on the labor as well as the product being provided by the vendor.
At the same time, the contractor can be earning gross profit on the labor and the products being installed by his own crews while they get the project ready for installation of what is being built off site.
Some vendors, including Reliable Truss, will also come prepared with the equipment needed and help your crew install the prefabricated and prefinished items at the jobsite.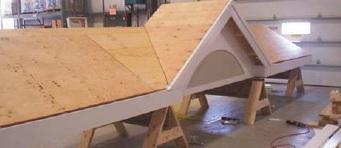 It just keeps getting better!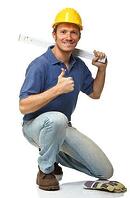 Both examples above can help contractors earn more money in less time. Both examples offer ways contractors can get more work done without having to add any additional talents or skills to their crews. Both examples also eliminate or reduce the need to find and bring in sub contractors to do work the contractor's own crews either don't have the talents for or might not be cost effective at doing.
I bet more and more contractors will be thinking this way as the increasing costs of labor and the lack of available skilled labor puts pressures on their businesses and their profits.