Green Building and Green Products: Understanding and Selling the Many Shades of Green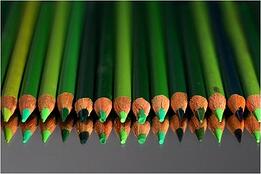 Contractors and building materials dealers (LBM dealers) have found it challenging figuring out how to tap into the green building opportunity. Some say the problem is caused by "green washing". Without a single and accepted definition of what green building is and what products are or are not green, it's no wonder they are challenged. Whether you're an LBM Dealer, a product distributer, a professional designer or a contractor, it might not really make much difference what you consider to be green. Before you get all upset at that statement and or with me, please hear me out.
Here's my rationale
I'm not saying you can't have your own definition. What I am saying is if you want to sell green, you better make sure you know how your target customer defines and decides what is green if you want to sell green to them.
Sounds easy right? Not really.
Unfortunately, if you ask 10 people what green is, you'll get at least 10 different answers! So, how should contractors and LBM dealers (and even their staff) respond to homeowners who ask for green products when these same customers might not even know what they're looking for? Solution; You need to know the questions to ask before you risk providing any answers!
"What is green and what is not is up to the person with the money!"
On February 8, 2013 I'll be presenting a seminar at the NRLA LBM EXPO in Boston titled "Understanding and Selling the Many Shades of Green". One of my goals at this seminar is to help LBM dealers take advantage of the green building and renovation market that is expected to grow significantly as the economy improves. Another goal is to help them so they can help their contractor customers sell and use more green products.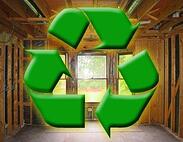 In addition to discussing how different consumers define green and why, I plan to help them decided which products to sell and how to sell them. To do so I will be offering and discussing the list of criteria below. Contractors trying to decide what to sell should also find the list very helpful. The key to success will be matching some or all of the criteria below to the green motivations of the home owner with the money.
Seven Criteria for Choosing Green Products to Sell
#1: Is the material effective in your conditions/climate?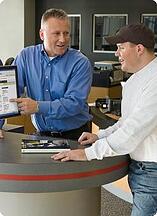 Heat, cold, moisture, insects…
#2: Is the material healthy and safe?
For workers, consumers and the planet
#3: Is the material durable and easily maintained?
Saves time, money, replacement, and disposal costs
#4: Is the material available in your area and can contractors work with it?
Saves time and money
#5: Is the material used efficiently?
Locally sourced, transportation considerations, processing considerations
Efficient use of resources, recycled and/or recyclable
#6: Is the material cost effective?
Now and in the future: maintenance, replacement, comfort, health effects/costs
#7: Is the material aesthetically satisfying to the consumer?
That's important too!